For thirty years, the AFIRE International Investor Survey has gathered the opinions of AFIRE's members—representing almost 175 organizations from 23 countries, with approximately US$3 trillion in assets under management (AUM)—to construct a useful tool for investors, regulators, and the media to understand the goals, challenges, and impacts of international investments on US real estate opportunities.
The original 2022 International Investor Survey Report, underwritten by CBRE and Holland Partner Group, conducted in Q1 2022, reveals institutional insight and intent towards future real estate investment, recognizing the altered cultural attitudes towards live-work preferences among US cities coming out of the prolonged pandemic.
The mid-year pulse survey provides a close-in follow-up on key questions around inflation, capital markets, and other macroeconomic trends continuing to transform investment decisions in 2022.
The survey takes five minutes to complete. Results will be released in September 2022.
---
This survey is being conducted independently by PwC Research on behalf of AFIRE, in accordance with the Market Research Society Code of Conduct. All responses provided will be strictly confidential and reported at an aggregate level and by other relevant profiling information provided in the survey to arrive at a consensus on these issues. Your individual responses will not be attributed to you.
---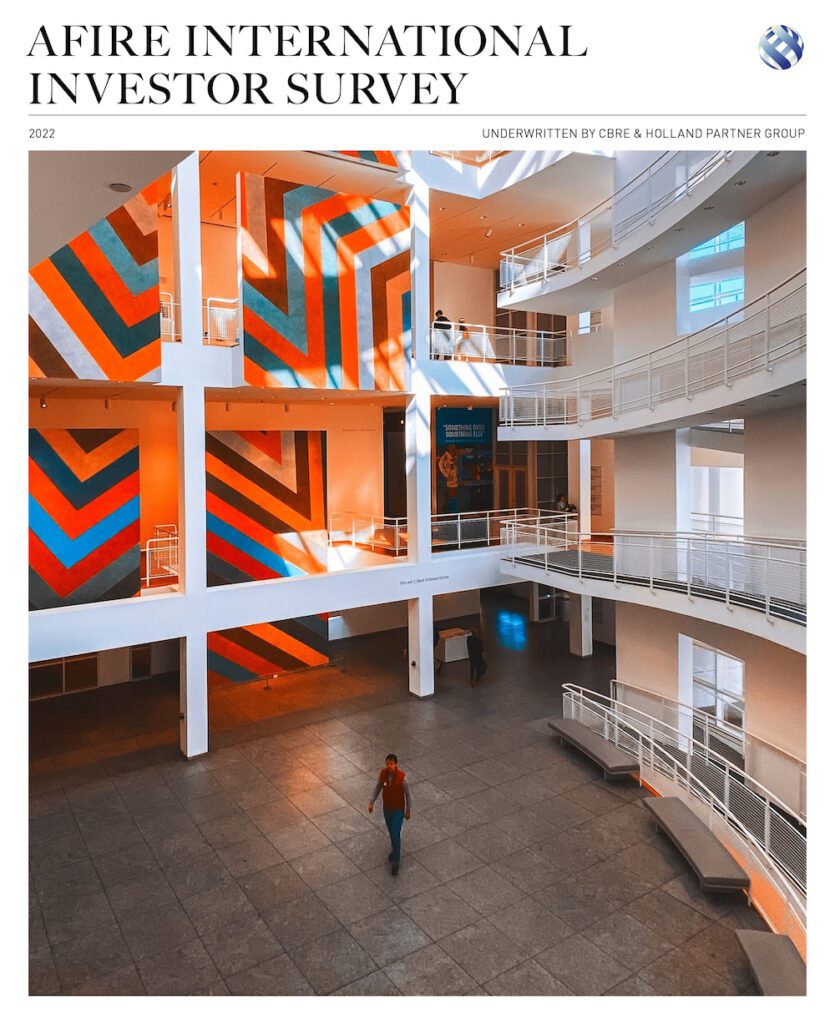 ENTER YOUR INFORMATION BELOW TO DOWNLOAD THE ORIGINAL Q1 2022 REPORT
All information contained in this report is the intellectual property of AFIRE. No sale or sub-licensing of the data is permitted; nor shall any data be altered or overwritten in this report.
Please contact Benjamin van Loon, Communications Director, bvanloon@afire.org, for hi-res graphics, data sets, reprints, and other uses.