(Featuring Michael Bull, CCIM, President, Bull Realty; Host, America's Commercial Real Estate Show)
The commercial real estate business is based on conversation. So when the world has gone online and casual conversations have become scarce—how do we keep the conversation going?
During the last year and a half, the COVID-19 pandemic, market evolutions, and rapid changes in technology have converged to turn networking on its head. In this brave new world, investors need a new way to share what they've learned—and learn from others in return (virtually, of course). So, where do we begin? How do we have more of the conversations we used to take for granted, and how do we make them count?
On this episode of the AFIRE Podcast with Gunnar Branson, Michael Bull, CEO and founder of Bull Realty and host of America's Commercial Real Estate Show, explains how to listen carefully and ask the right questions—and then shifts to a concrete example for real estate activity in Atlanta; a metro of importance to many investors, and the conversations that make the city work.
FEATURING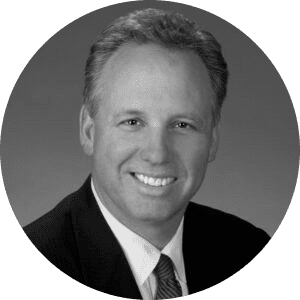 Michael Bull, CCIM, founder and CEO of Bull Realty, is an active commercial real estate advisor. He is a licensed broker in nine southeast states and has assisted clients with over $6 billion of transactions over his 35-year career.
Mr. Bull founded Bull Realty in 1995 initially with two primary missions: to provide a company of brokers known for integrity and to provide the best disposition marketing in the nation. Now Michael and his brokers provide disposition, acquisition, project leasing, tenant representation and advisory services in all major property sectors. Michael personally leads a team focused on office investment sales.
Michael is also the host of America's Commercial Real Estate Show. The popular weekly show began broadcasting in 2010 and today is heard by millions of people around the country. Michael and other respected industry analysts, economists, and leading market participants share market intelligence, forecasts, and success strategies.
Mr. Bull's articles have been published nationwide including in the National Real Estate Investor, France Media Publications, Atlanta Journal Constitution, Atlanta Business Chronicle, Multi-Housing News, Shopping Center Business, The Broker List, LoopNet, and Nation's Restaurant News.
SUBSCRIBE TO THE AFIRE PODCAST
INTERESTED IN COLLABORATING ON AN AFIRE PODCAST? LET US KNOW.
DISCLAIMER
The publisher of AFIRE Podcasts is not engaged in providing tax, accounting, or legal advice through this publication. No content published in the AFIRE Podcast is to be construed as a recommendation to buy or sell any asset. Some information included in the AFIRE Podcast has been obtained from third-party sources considered to be reliable, though the publisher is not responsible for guaranteeing the accuracy of third-party information. The opinions expressed in the AFIRE Podcast are those of its respective contributors and sources and do not necessarily reflect those of the publisher.
Benjamin van Loon, Communications Director
bvanloon@afire.org | +1 202 312 1405