The AFIRE Podcast is the official, award-winning podcast of AFIRE, the association for international real estate investors focused on commercial property in the United States.
Produced by AFIRE, the AFIRE Podcast launched in 2020 and features interviews, candid conversations, and business insights from AFIRE members and real estate investment leaders from around the world focused on the future of commercial real estate.
Now streaming on Amazon, Apple, Google, Pandora, Podchaser, Spotify, Stitcher, and TuneIn.
LATEST EPISODES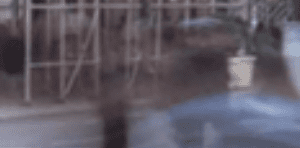 The rise of the creator economy spells big changes for the multifamily sector.
September 21, 2021
Display More
SPONSOR, SUPPORT, OR CONTRIBUTE TO THE AFIRE PODCAST
Benjamin van Loon, Communications Director
bvanloon@afire.org | +1 202 312 1405
DISCLAIMER
The publisher of AFIRE Podcasts is not engaged in providing tax, accounting, or legal advice through this publication. No content published in the AFIRE Podcast is to be construed as a recommendation to buy or sell any asset. Some information included in the AFIRE Podcast has been obtained from third-party sources considered to be reliable, though the publisher is not responsible for guaranteeing the accuracy of third-party information. The opinions expressed in the AFIRE Podcast are those of its respective contributors and sources and do not necessarily reflect those of the publisher.