AFIRE membership is exclusive, granted by invitation only, and currently includes more than 200 organizations from around the world representing institutional investors, investment managers, and service providers for real estate investing.
AFIRE member companies are represented by delegates, such as C-suite and senior executives, and are able to access a wide range of exclusive events, networking, executive education, and other benefits.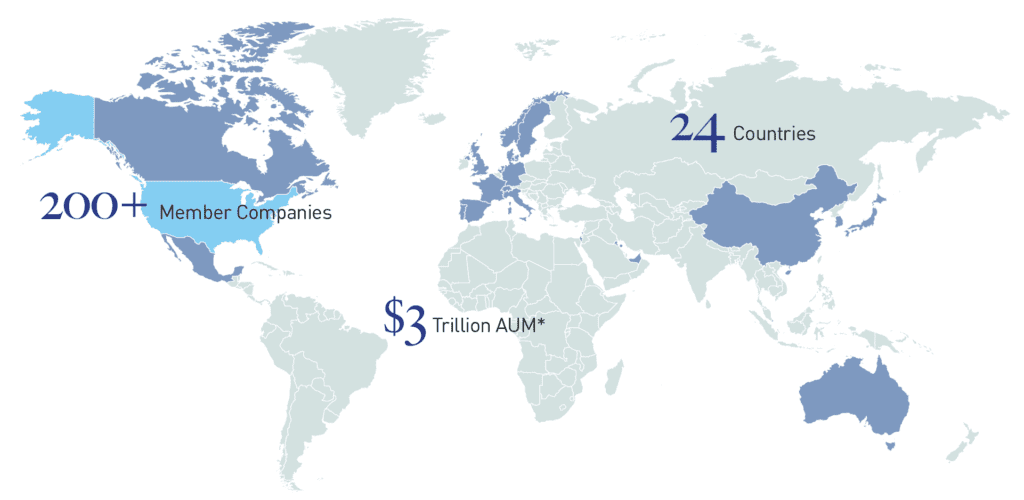 AFIRE members are like a group of friends who happen to work in the same industry.

German Private Equity Fund
It is a platform to commingle with institutional investors in US real estate at a very high level, concentrated in one place.

Middle Eastern Institutional Investor
[…] Ability to network and liaise with peer investors to compare thoughts on investment strategy, deal structuring, tax issues.

Asian Sovereign Wealth Fund
The ability to engage with other like-minded institutional investors at a senior level is the key attraction; this is supplemented by some very strong technical commentary of major topics of mutual interest.

UK Insurance Company
AFIRE is an institutional investor-centric group that offers excellent networking events with like-minded investors.

Canadian Pension Fund
The speakers at the conferences are unparalleled and deliver thought-provoking ideas that reach far beyond real estate into the realms of global economics, politics, and history.

Swiss Pension Fund
[…] Meet like-minded foreign investors in US real estate in an informal setting.

Dutch Pension Fund
[…] Consistently high quality/seniority of members and attendees.

German Insurance Company
QUESTIONS ABOUT MEMBERSHIP? 
Lexie Miller, COO
lmiller@afire.org | +1 202 312 1403 | LinkedIn