(Featuring Paula Campbell Roberts, Managing Director, Global Macro, Balance Sheet and Risk and Real Estate Americas, KKR)
During times of constant change—especially over the past several months—many of us are having our core ideas or investment theses constantly challenged or contradicted, partly because we're working with limited information. What's the data we should track to understand what happens next?
On any given day over the past several months, we might find ourselves thinking that the office is dead, or that the future is exurban, or that inflation will worsen. And the next day, we find ourselves convinced that the opposite is true.
For those in commercial real estate who let data guide our thinking, the pandemic has erased old precedents and trends, and shaken the foundations of long-term strategic thinking. How is recovery happening on a nationwide level? Are cities losing their economic supremacy? What are the implications of an ongoing pandemic on migration and consumer habits?
On this episode of the AFIRE Podcast, Paula Campbell Roberts, Managing Director, Global Macro, Balance Sheet and Risk and Real Estate Americas for KKR, shares her insights on economic recovery, urban population shifts, and real estate trends—including how investors and decision-makers can look past the headlines and towards the fundamentals that matter, especially during times of prolonged uncertainty.
FEATURING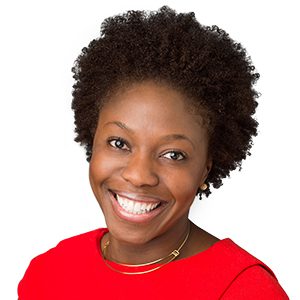 Paula Campbell Roberts (New York) joined KKR in 2017 and is a US Consumer Economist and Managing Director on the Global Macro, Balance Sheet and Risk as well as Real Estate Americas teams. She is responsible for leading macro research for real estate investing opportunities. As the Head of Alternative Data within the Global Macro team, Ms. Roberts also leads efforts to incorporate big data in due diligence, as well as in identifying demographic and consumer-driven investment themes. Prior to joining KKR, Ms. Roberts was an executive director at Morgan Stanley and the US Consumer Economist, where she managed coverage of the US consumer sector, advised Fortune 500 CEOs on their consumer strategy, and used big data to predict inflections in key sectors of the economy. Before Morgan Stanley, Ms. Roberts was a management consultant leading case teams and advising Fortune 500 companies at Bain & Co. Ms. Roberts earned her MBA from Harvard Business School and a BA from Yale University. Currently, Ms. Roberts serves on the boards of The Brearley School, the Northside Center for Childhood Development, the American Friends of Jamaica and the Harvard Business School African-American Alumni Association. She is also a Compass Charter School Advisory Board member.
SUBSCRIBE TO THE AFIRE PODCAST
INTERESTED IN COLLABORATING ON AN AFIRE PODCAST? LET US KNOW.
DISCLAIMER
The publisher of AFIRE Podcasts is not engaged in providing tax, accounting, or legal advice through this publication. No content published in the AFIRE Podcast is to be construed as a recommendation to buy or sell any asset. Some information included in the AFIRE Podcast has been obtained from third-party sources considered to be reliable, though the publisher is not responsible for guaranteeing the accuracy of third-party information. The opinions expressed in the AFIRE Podcast are those of its respective contributors and sources and do not necessarily reflect those of the publisher.
Benjamin van Loon, Communications Director
bvanloon@afire.org | +1 202 312 1405