(Featuring Jonathan Ellenzweig, CIO, Tricon Residential)
Over the past two decades, the single-family rental industry has evolved into an institutional-caliber asset class—so where is the sector going next?
Over the past decade, the US single-family rental (SFR) industry has matured from a largely mom-and-pop cottage business to a professionally managed, institutional-caliber asset class that fills a pronounced gap in the US housing continuum. Before the GFC there were always SFR homes; however, these were typically owned by individuals who were often more focused on near-term cash flow rather than customer service. In fact, in 2005 there were approximately 13 million occupied SFR homes, or 34% of the entire rental housing stock in the US.
The GFC served as a catalyst for the institutionalization of the industry, as large and newly formed technology-enabled owner/operators were able to acquire neglected homes, renovate them, and rent them to families looking for quality rental housing. In many instances, these operators transformed what may have been the worst home on the street into the best. This served to benefit both local homeowners and renters, and served as the genesis of today's SFR industry.
On this episode of the AFIRE podcast, Jonathan Ellenzweig explains why the SFR industry remains very small and concentrated among a handful of operators – in fact, less than 2% of the country's approximately 16 million SFR homes are owned by institutional owners.
This podcast is based on the article "Institutionalizing Single-Family" from Summit Journal (Summer 2021). Read the full article here.
FEATURING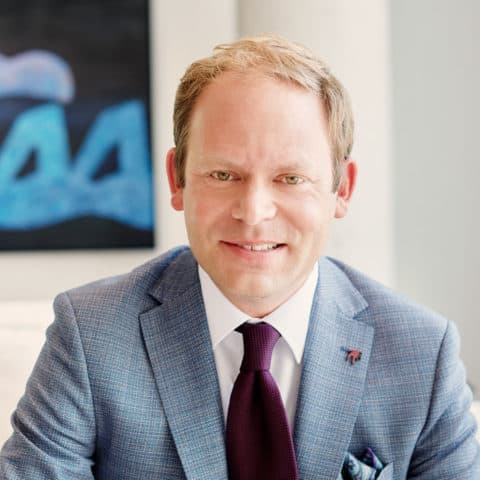 Jonathan Ellenzweig is responsible for the strategic oversight of Tricon Residential's rental housing and development platforms. He helps design and implement investment strategy, manages relationships with key stakeholders, sources new opportunities and oversees teams responsible for business plan execution and asset management. In addition, Mr. Ellenzweig is a member of Tricon's Investment Committee and leads its San Francisco office.
Since joining Tricon in 2005, Mr. Ellenzweig has been an integral part of many of its defining strategic initiatives, including its IPO in 2010, the launch of its single-family rental business in 2012 and its entry into U.S. multi-family rental in 2019.
Prior to joining Tricon, Mr. Ellenzweig worked in investment banking in New York and Toronto for Citigroup Global Markets, where he was a member of the coverage and transaction execution teams for financial services and media/telecom companies. He is a member of the Policy Advisory Board of the Fisher Center for Real Estate and Urban Economics at the University of California, Berkeley, plays a leadership role in the Urban Land Institute, and serves on the Board of Directors of the Lark Theater, a non-profit single-screen arthouse cinema in Marin County, California.
Mr. Ellenzweig has an Honors Bachelor of Commerce degree with First Class Honors from Queen's University. ​
SUBSCRIBE TO THE AFIRE PODCAST
INTERESTED IN COLLABORATING ON AN AFIRE PODCAST? LET US KNOW.
DISCLAIMER
The publisher of AFIRE Podcasts is not engaged in providing tax, accounting, or legal advice through this publication. No content published in the AFIRE Podcast is to be construed as a recommendation to buy or sell any asset. Some information included in the AFIRE Podcast has been obtained from third-party sources considered to be reliable, though the publisher is not responsible for guaranteeing the accuracy of third-party information. The opinions expressed in the AFIRE Podcast are those of its respective contributors and sources and do not necessarily reflect those of the publisher.
Benjamin van Loon, Communications Director
bvanloon@afire.org | +1 202 312 1405