(Featuring Michael Birkin, CEO, kyu)
After everything we have been through over the past eighteen months, the way we communicate with clients, investors, tenants, and friends has undergone dramatic change—with new expectations already hard-wired into our social interactions.
So what do these changes mean for the future of marketing, relationship development, and community interaction in commercial real estate?
To answer this question, this two-part episode of the AFIRE Podcast welcomes influential global marketing executive Michael Birkin, CEO of kyu, to consider the future of communication within and beyond the global commercial real estate industry.
While technology has significantly altered how we do everything from media consumption decisions to business marketing strategy, it has also changed our brain chemistry itself. The degree to which leaders can understand this evolution will determine success into the next few decades—especially as technology evolves apace.
Truth matters—now, more than ever.
Listen now on your favorite podcast service (Apple, Google, Spotify) for the full episode.
FEATURING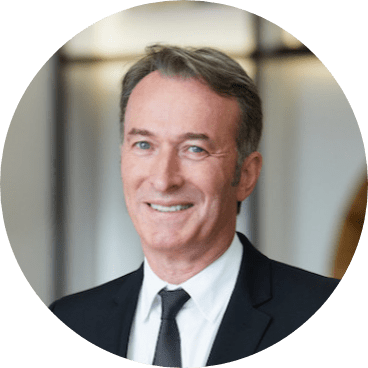 Michael Birkin is CEO of kyu, the strategic operating unit of Hakuhodo DY Holdings (HDY).
Michael began his marketing career as CEO of brand consultancy Interbrand, after working first for PriceWaterhouseCoopers and then being the assistant to Sir Mark Weinberg at Allied Dunbar. He was the CEO of Interbrand from 1987 until 1995 and took a leading role in the development of the concept of brand valuation while also building the company from one with few employees to a multi-location, global firm.
After Omnicom Group acquired Interbrand as part of its Diversified Agency Services (DAS) unit in 1993, Michael joined the holding company and quickly rose up through the organization. He was named European managing director of DAS in 1995, followed by DAS International president in 1997, then Worldwide President in 1999. Five years later he took the newly created role of President and CEO of Omnicom Asia Pacific, where he focused on building Omnicom's overall presence in the region. Through his leadership and the success of his key initiatives, Asia became the fastest-growing region for Omnicom at that time. When Michael stepped down in 2009, he was Vice Chairman of Omnicom Group and CEO of Omnicom Asia Pacific.
In 2009 Michael returned to his entrepreneurial roots by founding Red Peak Group, comprised of Red Peak Branding, a New York City-based strategic branding and design firm, and Infrared, an events company. In 2012, although retaining his position of Chairman of Red Peak Group, he took his first-ever client side role as CMO of Acer, the Taiwanese personal computer company. Under his leadership, Acer shifted its focus from manufacturing to consumer insights-driven product development and marketing. Although continuing to this day as a close consultant to Acer, he left his full time position there in June 2014 prior to starting kyu in July 2014, following the acquisition of Red Peak Group by HDY.
Michael is a graduate of University College, London, where he studied law. He lives in New York City.
SUBSCRIBE TO THE AFIRE PODCAST
INTERESTED IN COLLABORATING ON AN AFIRE PODCAST? LET US KNOW.
DISCLAIMER
The publisher of AFIRE Podcasts is not engaged in providing tax, accounting, or legal advice through this publication. No content published in the AFIRE Podcast is to be construed as a recommendation to buy or sell any asset. Some information included in the AFIRE Podcast has been obtained from third-party sources considered to be reliable, though the publisher is not responsible for guaranteeing the accuracy of third-party information. The opinions expressed in the AFIRE Podcast are those of its respective contributors and sources and do not necessarily reflect those of the publisher.
Benjamin van Loon, Communications Director
bvanloon@afire.org | +1 202 312 1405