(Featuring Ernest Lee, Managing Director, Americas, citizenM Hotels)
As we come out of the pandemic to a new economy, it seems likely that the creator economy will continue to grow. This will have a major impact on the multifamily sector.
The current way most technology platforms monetize is based on attention at scale. More eyeballs and clicks results in more advertising. This also applies to other media—whether they are tech platforms, record labels, or newspapers—and this construct is almost always disproportionately better for those that control the tracks, not the trains.
But in an era where people increasingly follow people, not companies, the host platform needs to evolve—and the real estate world needs to take notice of how these trends will shift the relationships tenants will have with cities and buildings.
On this episode of the AFIRE Podcast, Ernest Lee discusses how the multifamily real estate sector will face big changes as the creator economy continues to grow. His advice can help owners maximize the technology that is disrupting the traditional leasing market.
This podcast is based on the article "Influencing Multifamily" from Summit Journal (Summer 2021). Read the full article here.
FEATURING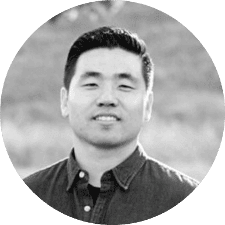 Ernest Lee is Managing Director of Development & Investments for citizenM Hotels in North America. In this capacity, he is responsible for leading new development efforts, managing the company's principal investments, business activities, as well as implementing strategic initiatives within that region.
SUBSCRIBE TO THE AFIRE PODCAST
INTERESTED IN COLLABORATING ON AN AFIRE PODCAST? LET US KNOW.
DISCLAIMER
The publisher of AFIRE Podcasts is not engaged in providing tax, accounting, or legal advice through this publication. No content published in the AFIRE Podcast is to be construed as a recommendation to buy or sell any asset. Some information included in the AFIRE Podcast has been obtained from third-party sources considered to be reliable, though the publisher is not responsible for guaranteeing the accuracy of third-party information. The opinions expressed in the AFIRE Podcast are those of its respective contributors and sources and do not necessarily reflect those of the publisher.
Benjamin van Loon, Communications Director
bvanloon@afire.org | +1 202 312 1405