(Featuring Secretary Rodney E. Slater, Partner, Squire Patton Boggs; Congressman Bill Shuster, Senior Policy Advisor, Squire Patton Boggs; Caren Street, Principal, Squire Patton Boggs)
Much of the way a city works depends on where you are, and ultimately, where you want to go. And this place—where you want to go—is the source of critical questions about our lives within cities:
How can I get there? Can I afford to live there? Is there a job for me there? Am I safe there, and do I have a fair chance?
While many of us knew that our urban spaces weren't working equally well for everyone, disparities in access, affordability, and opportunity have been exacerbated by the pandemic, and the list of questions between here and there has doubled in size. Meanwhile, builders, owners, operators, and city leaders have an obligation to find answers—while also trying to ask questions of their own.
Some are looking to President Biden's infrastructure agenda as a potential source of solutions for more accessible, equitable, and economically successful cities. But anyone paying attention to the events at street level since the emergence of the pandemic understands that conditions and opportunities in urban contexts are complex, multilayered, and occasionally difficult to quantify.
As the current infrastructure agenda continues to evolve in legislation, AFIRE Podcast host Gunnar Branson recently sat down with Rodney Slater, Bill Shuster, and Caren Street of Squire Patton Boggs—infrastructure policy leaders with combined decades of deep local and national experience—to talk about the state of US infrastructure, and where cities can (and should) go next.
This is the second episode of a two-part podcast. Listen to the first episode here.
FEATURING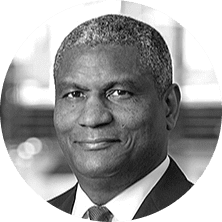 Rodney Slater is a Partner for Squire Patton Boggs, and former US Secretary of Transportation under President Bill Clinton from 1997 to 2001. Secretary Slater also helps state and local government clients address the vexing challenge of closing the gap between transportation demand and capacity by employing public-private strategies and innovative financing solutions. Secretary Slater's practice focuses on many of the policy and transportation objectives that were set under his leadership, including automobile use and development, aviation competition and congestion mitigation, maritime initiatives, high-speed rail corridor development, and overall transportation safety and funding. He continues to embrace the framework he established as secretary for making transportation decisions that called for more open, collaborative and flexible decision making across the transportation enterprise here and abroad.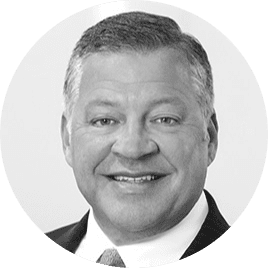 Bill Shuster is a Senior Policy Advisor for Squire Patton Boggs and, provides strategic advice and consulting to clients on a wide range of public policy matters, including transportation, infrastructure and local governments. During his tenure in Congress, Congressman Shuster (Representative, PA 9th District (2001–2019)) was one of the most respected Members of Congress while serving in the US House of Representatives. His public service career was devoted to fostering, promoting and expanding economic opportunities across the country. A former Chairman of the House Transportation and Infrastructure Committee, Congressman Shuster earned a reputation for effectively working across the aisle to improve America's infrastructure.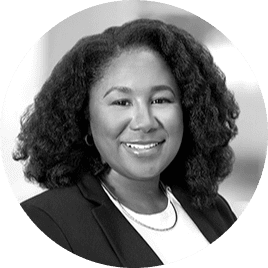 Caren Street is a Principal for Squire Patton Boggs and seasoned Capitol Hill counsel with almost 14 years of bipartisan, bicameral and leadership experience. She joined the firm in May 2021 after serving as Chief of Staff to Rep. Karen Bass (D-CA) where she was chief strategist for the member's legislative priorities, including bills related to policing reform, re-entry services, local hiring initiatives and State Department diversification. Caren also served as Executive Director for the Congressional Black Caucus (CBC) under the leadership of Rep. Bass in the 116th Congress. During her tenure, she organized a National Black Leadership Summit, advised the caucus through the onset of a global pandemic that disproportionately impacted the Black community, and uplifted an historic international civil rights movement where she played a key role in the passage of the George Floyd Justice in Policing Act.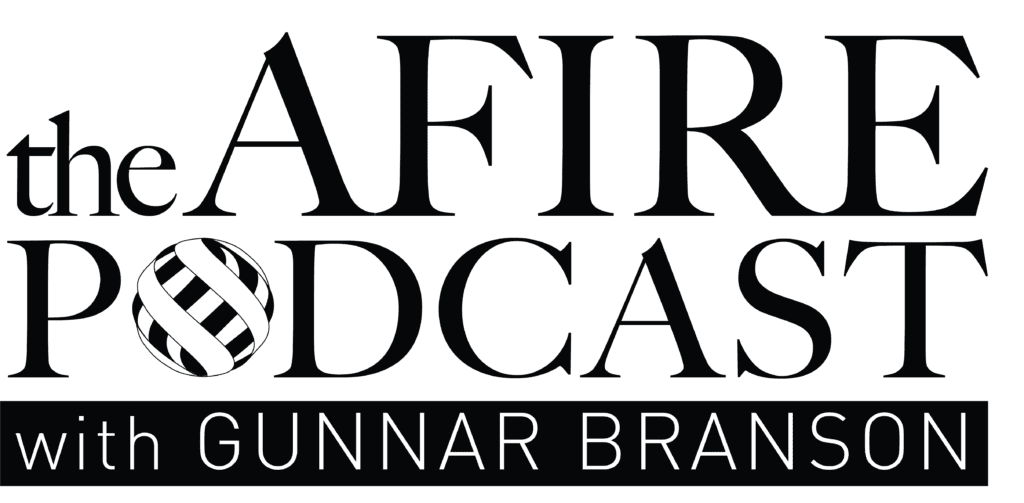 The AFIRE Podcast with Gunnar Branson is the official, multiple-award-winning podcast of AFIRE, the association for international real estate investors focused on commercial property in the United States.
Hosted by AFIRE CEO Gunnar Branson, the podcast features informative and in-depth conversations with experts across the full spectrum of real estate, investment, sustainability, economics, geopolitics, and urbanism with a focus on helping each other become Better Investors, Better Leaders, and Better Global Citizens. To learn more, visit afire.org/podcast
DISCLAIMER
The publisher of the AFIRE Podcast is not engaged in providing tax, accounting, or legal advice through this publication. No content published in the AFIRE Podcast is to be construed as a recommendation to buy or sell any asset. Some information included in the AFIRE Podcast has been obtained from third-party sources considered to be reliable, though the publisher is not responsible for guaranteeing the accuracy of third-party information. The opinions expressed in the AFIRE Podcast are those of its respective contributors and sources and do not necessarily reflect those of the publisher.