(Featuring Dongsoo Kim, Director of the Sustainability Management Center, Korea Productivity Center)
Because the standards and expectations are different country-by-country, reaching sustainability goals is a complex challenge for global investors.
But with the real estate industry finally learning how to integrate technology, leaders in the space have the unique opportunity to challenge assumptions and work towards a greener future.
So how can (and should) companies use data to understand what's happening onsite, throughout the real estate supply chain, and in the communities they're invested?
On this episode of the AFIRE Podcast, Dongsoo Kim, Director of the Sustainability Management Center for the Korea Productivity Center (KPC) discusses how the real estate industry has already adapted to sustainable imperatives, and what else needs to happen for organizations to move forward.
Established in 1957, KPC is a government-supported agency that works to support productivity improvements across the country's economy. KPC has played a pivotal role in increasing productivity and economic growth in Korea. The organization provides consulting, education, and training services, as well as support for the implementation of quality and environmental management systems. KPC has also developed and continues to publish Korea's National Customer Satisfaction Index (NCSI) as well as the country's National Brand Competitiveness Index (NBCI).
Listen now on your favorite podcast service (Apple, Google, Spotify) for the full episode.
FEATURING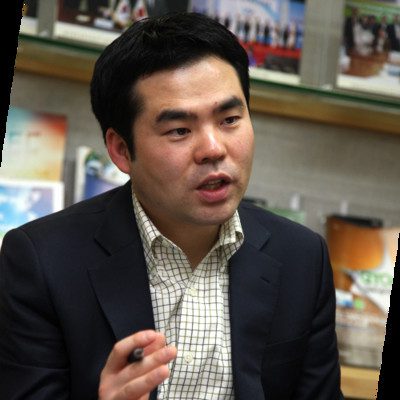 Dongsoo Kim is the Director of the Sustainability Management Center at the Korea Productivity Center (KPC) in Seoul, Korea. His long-term work in sustainability consulting enabled many globally renowned companies as well as public institutions in Korea to advance their sustainability management and reporting.
In 2009, Dongsoo also developed the successful Dow Jones Sustainability Korea Index through partnerships with Dow Jones Indexes and SAM. He is a recognized expert in sustainability assessment & ratings, stakeholder research, materiality analysis, and the development of sustainability guidelines, standards, and policies. Dongsoo is the Secretary of the SME CSR Forum in Korea and is also a member of the G4 Disclosure on Management Approach Working Group for GRI and the AA1000SES Technical Committee.
He has recently organized the Korea Integrated Reporting Council (KIRC). Dongsoo was born and raised in South Korea and holds an MBA from Seoul National University's Graduate School of Business. He currently resides in Seoul and is an avid cyclist and hiker.
SUBSCRIBE TO THE AFIRE PODCAST
INTERESTED IN COLLABORATING ON AN AFIRE PODCAST? LET US KNOW.
DISCLAIMER
The publisher of AFIRE Podcasts is not engaged in providing tax, accounting, or legal advice through this publication. No content published in the AFIRE Podcast is to be construed as a recommendation to buy or sell any asset. Some information included in the AFIRE Podcast has been obtained from third-party sources considered to be reliable, though the publisher is not responsible for guaranteeing the accuracy of third-party information. The opinions expressed in the AFIRE Podcast are those of its respective contributors and sources and do not necessarily reflect those of the publisher.
Benjamin van Loon, Communications Director
bvanloon@afire.org | +1 202 312 1405