(Featuring Bryan Sanchez, CIO, Lionstone Investments, and Hans Nordby, Head of Research and Analytics, Lionstone Investments)
Though mixed-used developments aren't immune to COVID-19-related disruptions, demand is likely to grow as the pandemic subsides.
The digital era has significantly altered the lifestyles and housing preferences of the average American. Those changes have dramatically shifted the real estate investments best positioned for success.
From economic shifts that have normalized dual-income families, to cultural changes that have created a society focused on convenience, multiple factors have driven a return to urban living. As a result, mixed-use communities (MUCs) that integrate residential and commercial space have become extremely popular. And in the wake of COVID-19, demand is only expected to increase.
In this new AFIRE Podcast, AFIRE sits down with Bryan Sanchez, Chief Investment Officer, and Hans Nordby, Head of Research and Analytics, at Lionstone Investments, as they share insights on the increasing demand for mixed-use developments during COVID-19.
This podcast is based on the article "Mixed Use: Remixed" from Summit Journal (Summer 2020). Read the full article here.
FEATURING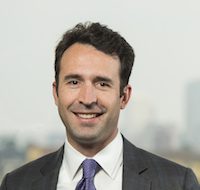 Bryan Sanchez
As Lionstone's Chief Investment Officer, Bryan Sanchez serves as chair of the Investment committee and oversees the Acquisitions, Research and Analytics, and Investment Risk teams. Mr. Sanchez and his team use advanced analytic capabilities to pinpoint long-term demand, constrained supply, and attractive pricing. He has spent his entire career managing investments in the Real Assets space, including real estate and energy assets. Prior to joining Lionstone Investments in 2005, he worked for Verde Realty, a real estate investment firm focused on the U.S.–Mexico border, as well as for a publicly-traded oil exploration company with operations in Latin America. Mr. Sanchez is a graduate of Georgetown University and received an MBA from Harvard Business School.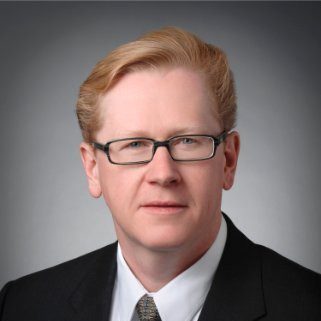 Hans Nordby
Hans Nordby is Head of Research and Analytics for Lionstone Investments. He brings more than 20 years of industry experience to the firm. Most recently, he was Managing Director at CoStar Group leading the portfolio strategy division where he had full responsibility for advisory services, analytics, forecasting, and risk management solutions. He drove the development of analytic tools that harness the power of big data for use by commercial real estate investors, developers, and government agencies.
SUBSCRIBE TO THE AFIRE PODCAST
INTERESTED IN COLLABORATING ON AN AFIRE PODCAST? LET US KNOW.
DISCLAIMER
The publisher of AFIRE Podcasts is not engaged in providing tax, accounting, or legal advice through this publication. No content published in the AFIRE Podcast is to be construed as a recommendation to buy or sell any asset. Some information included in the AFIRE Podcast has been obtained from third-party sources considered to be reliable, though the publisher is not responsible for guaranteeing the accuracy of third-party information. The opinions expressed in the AFIRE Podcast are those of its respective contributors and sources and do not necessarily reflect those of the publisher.
Benjamin van Loon, Communications Director
bvanloon@afire.org | +1 202 312 1405