(Featuring Russell Appel, Founding Principal, The Praedium Group, and Peter Muoio, Ph.D., Senior Director for SitusAMC Insights)
The increasing burden of state and local taxes required to face the mounting level of unfunded pension liabilities and other committed liabilities could drive widening differentials in local business and living costs, alter regional growth patterns and thereby affect CRE demand.
The COVID-19 pandemic and its impact on the economy and local tax collections is exacerbating this pre-existing issue.
The latest joint report from the Praedium Group and SitusAMC, published earlier this year in Summit Journal, looks at rising fiscal pressures on state and local governments, including large-scale changes accelerated by the pandemic.
Throughout the stages of the past economic cycle, Praedium and SitusAMC Insights have published a series of joint reports analyzing the fiscal pressures on state governments and how the resulting responses to those fiscal pressures may affect demographic patterns, economic growth trajectories and commercial real estate demand.
On this episode of the AFIRE Podcast, report authors Russell Appel, Founding Principal of The Praedium Group, and Peter Muoio, Ph.D., Senior Director for SitusAMC Insights, discuss how this research has evolved, and what it means for the future of commercial real estate investments.
FEATURING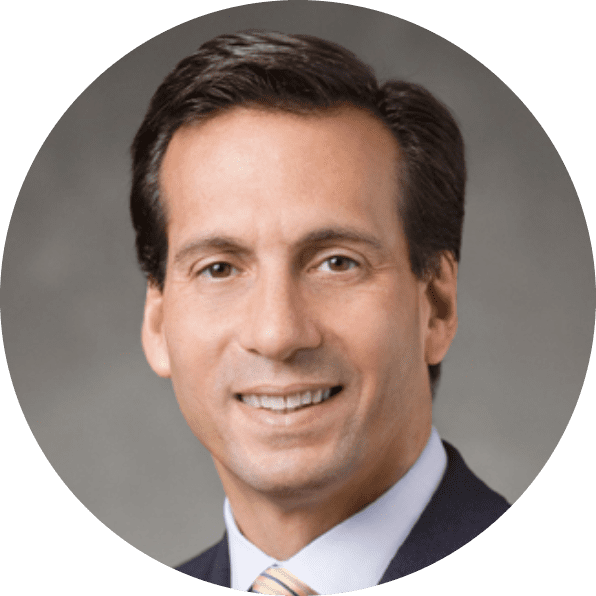 Founder of The Praedium Group, Russell Appel has been building the Company since 1991 and has overseen all aspects of The Praedium Group's activities, including its strategy and its investment policy.
In addition to his responsibilities with The Praedium Group, Russell ran Credit Suisse/First Boston's ("CS") Commercial Mortgage Finance business from 1991 to 1994, where he became a Managing Director. At CS, Russell supervised the execution of commercial and multifamily asset securitization and sale advisory assignments totaling in excess of $13 billion. Prior to joining CS in 1991 and his association with The Praedium Group, he was a Vice President in the Real Estate Department of Goldman Sachs & Co. for five years. At Goldman Sachs, he was involved in real estate-related sales, financings, mergers and acquisitions and capital markets transactions totaling in excess of $3 billion.
Russell holds a bachelor's degree in economics and an MBA from the Wharton School of the University of Pennsylvania. He served as Chairman of the Board of Directors of the Pension Real Estate Association between 2008 and 2010, and he had previously held the positions of Vice Chairman, Treasurer and Board Member.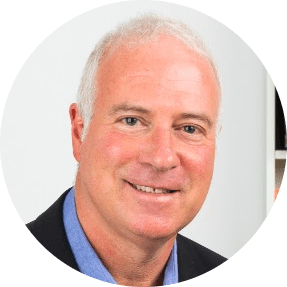 Peter Muoio has over 30 years of CRE research and analytics experience. Most recently he was Chief Economist and Head of Data Insights at Ten-X Commercial. Prior to that he headed up CW Capital's research group. He founded and ran Maximus Advisors, a leading independent real estate research firm. He was Global Head of Real Estate Research at Deutsche Bank and started and ran Real Estate Research at Bankers Trust Company. He has a Doctorate in Economics from Duke University.
SitusAMC Insights (formerly Mast Insights) has 40+ years of analytics and real estate expertise and unique perspectives that encompass economic, market, asset and transaction specific analysis. We provide multivariate asset and portfolio analyses from acquisition through surveillance to disposition for the entire gamut of real estate market participants, helping develop and articulate investment strategies that drive efficiency, reduce costs, and save time.
SUBSCRIBE TO THE AFIRE PODCAST
INTERESTED IN COLLABORATING ON AN AFIRE PODCAST? LET US KNOW.
DISCLAIMER
The publisher of AFIRE Podcasts is not engaged in providing tax, accounting, or legal advice through this publication. No content published in the AFIRE Podcast is to be construed as a recommendation to buy or sell any asset. Some information included in the AFIRE Podcast has been obtained from third-party sources considered to be reliable, though the publisher is not responsible for guaranteeing the accuracy of third-party information. The opinions expressed in the AFIRE Podcast are those of its respective contributors and sources and do not necessarily reflect those of the publisher.
Benjamin van Loon, Communications Director
bvanloon@afire.org | +1 202 312 1405