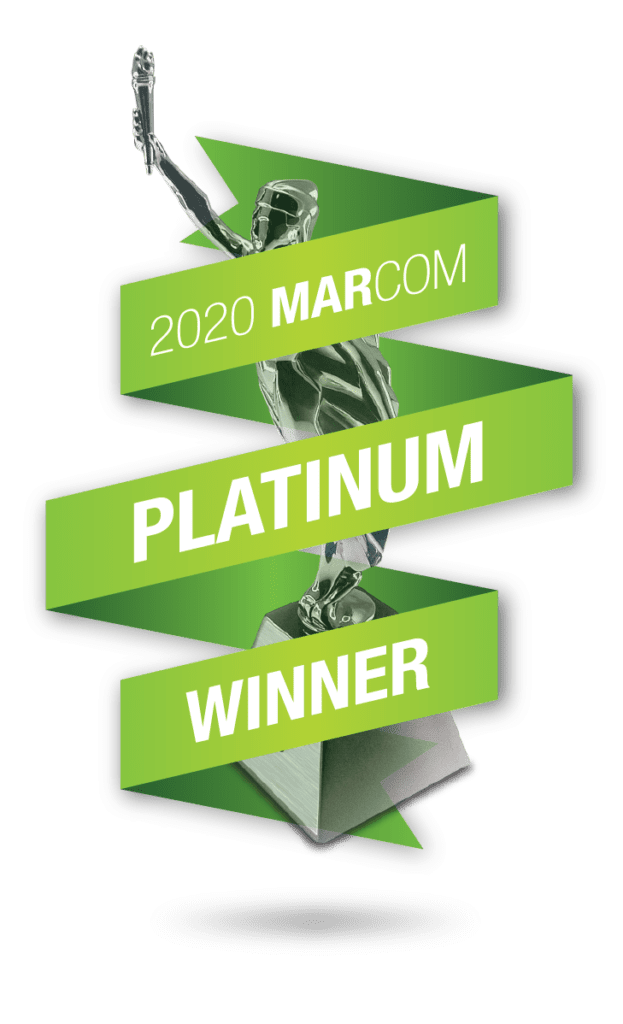 AFIRE is pleased to announce that Summit Journal has been awarded a 2020 Platinum MarCom Award for excellence in print concept, design, and editorial vision.
The Platinum Award is the highest level of achievement for MarCom Awards competitors.
AFIRE thanks Campbell Symons Design, our design partner, and all of our contributors from Aegon Real Assets, American Realty Advisors, Anthology Capital, Barings Real Estate, Berkshire Residential Investments, Investment Management Corporation of Ontario, L&B Realty Advisors, Lionstone Investments, Man Global Private Markets, Measurabl, Nuveen Real Estate, Prologis, and Yardi Matrix, for making this accomplishment possible.
Established in 2004, the annual MarCom Awards recognize the outstanding achievement by creative professionals involved in the concept, direction, design, and production of marketing and communication materials and programs. Entries come from corporate marketing and communication departments, advertising agencies, public relations firms, design shops, production companies, and freelancers.
Judges are industry professionals who look for companies and individuals whose talent exceeds a high standard of excellence and whose work serves as a benchmark for the industry.
The 2020 competition received nearly 6,000 entries, and winners were selected from nearly 330 categories in Print, Web, Video, and Strategic Communications. A list of Platinum and Gold Winners can be found on the MarCom Awards website at marcomawards.com/winners.
MarCom is one of the oldest, largest, and most prestigious creative competitions in the world. MarCom is sponsored and judged by the Association of Marketing and Communication Professionals (AMCP), a 25-year-old international organization consisting of several thousand creative professionals. As part of its mission, AMCP fosters and supports the efforts of creative professionals who contribute their unique talents to public service and community organizations. Over the past few years, AMCP has given almost $300,000 to charitable causes.
IN THE WINNING ISSUE