Online, September 15–17, 2020

As 2020 evolves into a banner year for dramatic change in everything from economics and geopolitics to building technology and tenancy, AFIRE invites you to join the virtual AFIRE 2020 Annual Meeting: September Speaker Series, for a comprehensive and authoritative analysis of the current political environment and US election outlook, emerging economic and property trends, and (re)entry strategies and asset-level opportunities in the US.
Taking place in three virtual sessions over three days (September 15-17, 2020) and featuring exclusive discussions with expert speakers and panelists, AFIRE invites members at all levels to join this vital conversation at the forefront of real estate investor intelligence and education.
This program is open to all employees of AFIRE member firms. (Registration details below)

WITH SUPPORT FROM AFIRE'S 2020 EVENT UNDERWRITERS
Interested in becoming an AFIRE event sponsor? Contact Lexie Miller, COO at lmiller@afire.org or +1 202 312 1403
---
Typically held in-person every year, this year's AFIRE Annual Meeting will be in an entirely virtual format due to COVID-19-related travel and gathering restrictions, and our continued priority for ensuring the safety of AFIRE members and staff.
PROGRAM
DAY ONE: POLITICS, SOCIAL CHANGE, AND THE RESTRUCTURING OF THE WORLD
Tuesday, September 15, 2020; 10:00 AM – 11:30 AM ET
The dynamics of the COVID-19 pandemic, border closures, social unrest, and election-year politics have had a major impact on consumer confidence and cross-border investment in the US. And while real estate investment interest in the US remains strong, questions about political outcomes over the next six months have forced some into a wait-and-see pattern.
In this politics-focused discussion, AFIRE will host a video message from Lori Lightfoot, Mayor of the City of Chicago, discussing the challenges and opportunities facing US cities in the current political environment, with further discussion from Mona Sutphen, Senior Advisor for Vistria Group, and Jim VandeHei, CEO and Co-Founder of Axios, to expand on the national political outlook and the implications of social change on the role of the US in an evolving global economy.
WITH:
Lori Lightfoot, Mayor, City of Chicago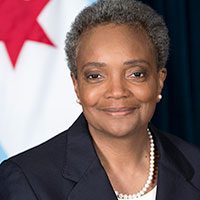 Lori E. Lightfoot is the 56th Mayor of Chicago.
Since assuming office following her historic election, Mayor Lightfoot has undertaken an ambitious agenda of expanding opportunity and inclusive economic growth across Chicago's neighborhoods and communities, with early accomplishments including landmark ethics and good governance reforms, worker protection legislation, and closing a record $838 million budget gap, as well as key investments in education, public safety and financial stability. Mayor Lightfoot also placed Chicago on the path to a $15 minimum wage by 2021.
In response to the unprecedented COVID-19 crisis, Mayor Lightfoot has led a coordinated, citywide response across government, business, and community organizations to effectively address its spread and broader public impact, including the creation of the Racial Equity Rapid Response Team, the COVID-19 Recovery Task Force, among other actions.
Prior to her election, Mayor Lightfoot most recently served as a senior equity partner in the Litigation and Conflict Resolution Group at Mayer Brown. Previously, she served as President of the Chicago Police Board, as well as the Chair of the Police Accountability Task Force.
Mayor Lightfoot also served as Chief of Staff and General Counsel of the Chicago Office of Emergency Management and Communications, interim First Deputy of the Chicago Department of Procurement Services, Chief Administrator of the Office of Professional Standards, and as Assistant United States Attorney.
A native of Massillon, Ohio, Mayor Lightfoot has been a resident of Chicago since 1986 and lives on the Near Northwest Side with her wife Amy Eshleman and their daughter.
Mona Sutphen, Senior Advisor, Vistria Group; Former White House Deputy Chief of Staff for Policy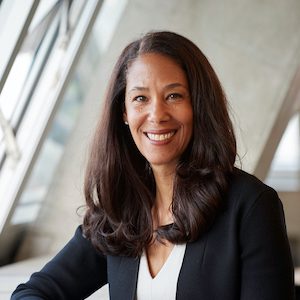 Ms. Sutphen has over 20 years' experience advising multinational corporate, philanthropic and institutional investors on the intersection of geopolitics, policy and markets. Most recently, she was a Partner at Macro Advisory Partners (MAP), where she led the firm's US practice advising clients on emerging risks and opportunities across a range of sectors including energy/environment, technology, trade, sanctions, national security, fiscal policy and the regulatory process, and the US political outlook. Prior to joining MAP, Ms. Sutphen was Managing Director at UBS AG, where she developed new tools for political risk evaluation impacting capital markets.
From 2009-2011, she served as White House Deputy Chief of Staff for Policy for President Obama, where she advanced the policy and regulatory agenda on a range of issues including, technology, telecom, trade, small business and housing / GSE reform. Previously, Ms. Sutphen was Managing Director at Stonebridge International, where she advised clients in the defense and financial services sectors. Earlier, she led regulatory strategy for Currenex, the first Internet-based institutional foreign exchange trading platform. She was a career diplomat for nearly 10 years (1991-2000), serving on the staff of the National Security Council in the Clinton Administration White House, U.S. Mission to the UN, among other posts.
She also served on the President's Intelligence Advisory Board and is a member of the Council on Foreign Relations. Ms. Sutphen is an Independent Director for Pioneer Natural Resources and serves on the Boards of the International Rescue Committee and Human Rights First, as well as on the advisory board of the Center for Global Energy Policy at Columbia University. Ms. Sutphen is a Trustee of Mount Holyoke College, and co-author of The Next American Century. She holds BA from Mount Holyoke College and an MSc from the London School of Economics.
Jim VandeHei, CEO and Co-Founder, Axios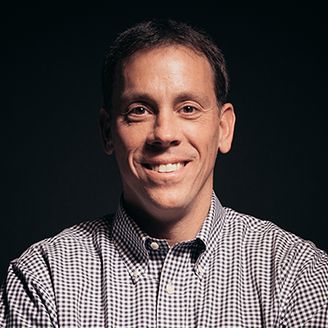 Jim VandeHei is the CEO and Co-Founder of Axios and frequent news commentator featured on HBO, MSNBC, CBS, and others.
Before founding Axios in 2017, VandeHei served as the former executive editor and co-founder of Politico, another leading US political news organization. Before founding Politico in 2007, VandeHei was a national political reporter at the Washington Post, where he was a White House correspondent, and before that, he covered politics for the Wall Street Journal.
VandeHei is a former member of the Pulitzer Prize board, and was named one of the 100 leading information age thinkers in America by Vanity Fair. In 2015, he was recognized as Editor of the Year by the National Press Foundation, and in 2011, he was awarded an honorary doctorate from the University of Wisconsin, Oshkosh, his alma mater, where he studied journalism and political science.
---
DAY TWO: ECONOMIC AND PROPERTY TRENDS: FUTURE RISKS AND OPPORTUNITIES
Wednesday, September 16, 2020: 10:00 AM – 11:45 AM ET
Ongoing changes in employment, technology, consumer behaviors, public health measures, and climate trends are just some of the potential changes that will have an increasingly important impact on portfolio performance and strategy—especially for long-term investors. But as with all uncertainties, the cohesion of a risk profile and the temperature of an economic outlook changes dramatically, depending on who you ask.
Are we at the beginning of a massive migration, or will people stay grounded? Is the office dead, or just different? Is brick-and-mortar retail gone forever, or does the pandemic create new opportunities? Are coastal cities going to continue to be worth protecting and investing?
For this unique discussion, speakers will lead a conversation providing alternate and occasionally opposing viewpoints about the future risks and opportunities for real estate investing in the US.
WITH:
Jacques Gordon, Ph.D, Global Head of Research & Strategy, LaSalle Investment Management; Faculty, Kellogg School of Management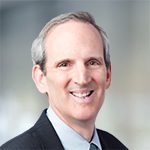 Jacques Gordon leads LaSalle's Research & Strategy team and is responsible for analyzing capital markets, economies and property around the world. He serves on the firm's Global Management Committee and the Investment Committees for Asia Pacific and North America. Jacques also chairs the Global Research Board of JLL and teaches International Real Estate at Kellogg School of Business, Northwestern University.
Jacques was previously a research economist at the Urban Institute in Washington, DC. In 2000, he received the Graaskamp Award from the Pension Real Estate Association for his contribution to institutional investment research and strategy.
Jacques has a PhD from the Massachusetts Institute of Technology, an MSc from the London School of Economics and a BA from the University of Pennsylvania.
Mike Kirby, Co-Founder, Director of Research, Green Street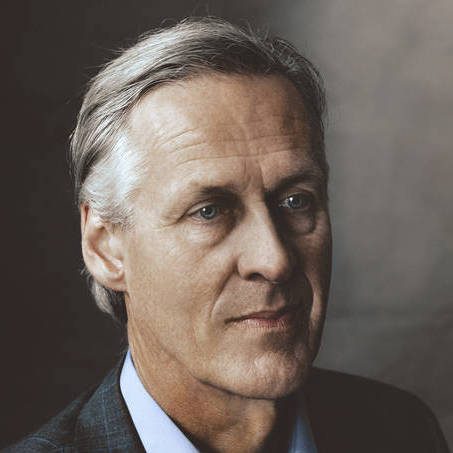 Mike is the co–founder and Director of Research of Green Street, the preeminent provider of research on Real Estate Investment Trusts (REITs) and the commercial real estate industry. He has headed the firm's research efforts since 1985, and has provided thought-leadership on important industry topics, including capital structure, corporate governance, performance measurement, valuation, and capitalized expenditures, that has helped shape the REIT market as we know it today. Green Street's public market research encompasses over 100 companies across North America and Europe. The firm's research on commercial property markets is supported by its unrivaled familiarity with the wealth of information available from the public market as well as its deep understanding of private market-level fundamentals. Mike has authored hundreds of influential reports on real estate-related issues, including company-specific reports on dozens of REITs throughout virtually every property sector. He is the architect of Green Street's highly successful commercial real estate and REIT valuation models.
Mike is a recipient of the Industry Achievement Award from the National Association of Real Estate Investment Trusts (Nareit), in recognition of contributions made to the REIT sector. He is also a winner of the James A. Graaskamp award for excellence in real estate research from the Pension Real Estate Association (PREA).
Mike serves in a leadership capacity for Nareit's Institutional Advisory Panel to the Board of Governors and plays an active role in Nareit's investor outreach initiatives. Mike is also a past board member of the Pension Real Estate Association. Mike has been featured on multiple occasions in Barron's "Interview" column and speaks frequently at real estate industry conferences (e.g., Nareit, PREA, International Council of Shopping Centers). He earned an MBA in Finance from the University of Chicago and a B.S. in Finance from Arizona State University.
---
DAY THREE: (RE)ENTERING THE US PROPERTY MARKETS: A CLOSE-UP LOOK AT REAL ASSETS
Thursday, September 17, 2020: 10:00 AM – 11:30 AM ET
As the COVID-19 pandemic is expected to subside over the next 12-18 months, especially with continued and unprecedented research and development for new disease therapies and vaccines, travel restrictions will lift and borders will gradually re-open. With both a comprehensive political overview (Day One) and a bilateral economic outlook (Day Two) providing the necessary context, a critical question emerges: How and when should you enter (or re-enter) the market?
With an asset-level focus across property types—including logistics, retail, commercial, and mixed-use, and distressed assets—this comprehensive discussion will focus on (re)entry strategies and opportunities for cross-border investors in the US property markets.
Attendees will receive a complimentary copy of The Well-Tempered City by Jonathan Rose.
WITH:
Kenneth Caplan, Global Co-Head of Real Estate, Blackstone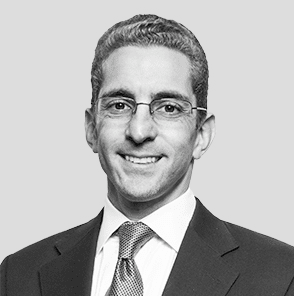 Kenneth A. Caplan is a Senior Managing Director and Global Co-Head of Blackstone Real Estate. Blackstone has the largest real estate platform in the world with $167 billion in investor capital under management. Blackstone Real Estate is the industry leader in opportunistic, core plus and debt investing across the US, Europe and Asia. Mr. Caplan most recently served as Global Chief Investment Officer of Blackstone Real Estate and prior to that as Head of Real Estate Europe. Since joining the firm in 1997, Mr. Caplan has been involved in over $100 billion of real estate acquisitions and initiatives in the United States, Europe and Asia. These include major acquisitions such as Equity Office Properties, Hilton Hotels, Logicor and GE Real Estate.
Before joining Blackstone, he was at Lazard Freres & Co. in the real estate investment banking group. Mr. Caplan received an AB in Economics from Harvard College, where he graduated magna cum laude, was elected to Phi Beta Kappa and was a John Harvard Scholar. He currently serves on the Board of Trustees of Invitation Homes and Prep for Prep.
Jonathan F.P. Rose, Founder and President, Jonathan Rose Companies LLC; Author, The Well-Tempered City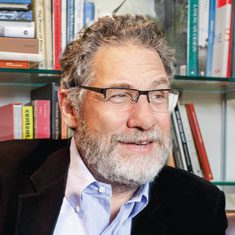 Jonathan F.P. Rose's business, public policy and not-for-profit work all focus on creating more environmentally, socially and economically resilient cities. In 1989, Mr. Rose founded Jonathan Rose Companies LLC, a multi-disciplinary real estate development, planning, and investment firm, which creates real estate and planning models to address the challenges of the 21st century. Jonathan has lead the firm's vision, program and growth, developing award winning new projects, investment funds and city plans to model solutions to the issues of housing, economic development and the environment.
The company's mission is to develop communities that enhance opportunity for all. The firm's work touches many aspects of community health; working with cities and not-for-profits to build affordable and mixed-income housing, cultural, health and educational infrastructure, and advocates for neighborhoods to be enriched with parks and open space, mass transit, jobs and healthy food.
The firm's innovative development, planning, investment, and owners representation work has won awards from a wide range of notable organizations including: the Urban Land Institute, the National Trust for Historic Preservation, the Natural Resources Defense Council, the American Planning Association and the American Institute of Architects. Mr. Rose frequently lectures on affordable housing, community development, smart growth and the environment.
Mr. Rose's book on how to create resilient cities, The Well-Tempered City: What Modern Science, Ancient Civilizations and Human Nature Teach Us About the Future of Urban Life, was published by Harper Wave in 2016, and won the 2017 PROSE Award for Outstanding Scholarly Work by a Trade Publisher.
Mr. Rose graduated from Yale University in 1974 with a B.A. in Psychology and Philosophy, and received a Masters in Regional Planning from the University of Pennsylvania in 1980.
---
REGISTRATION DETAILS
Institutional Members: Registration is complimentary for the first two attendees. For each additional attendee beyond the first two, the cost is $275 per person. (For groups of five or more people, beyond the first two, discounts are available at $200 per person.)
Associate and Supporting Members: Registration is $275 per attendee. For members that wish to register five or more attendees, discounts are available at $200 per person.
Your registration grants access to all three sessions. Registrations are non-transferrable and non-refundable.
There is no limit to how many member company employees can register for the September Speaker Series.
QUESTIONS?
Asmait Tewelde, Meeting Director
atewelde@afire.org | +1 202 312 1404