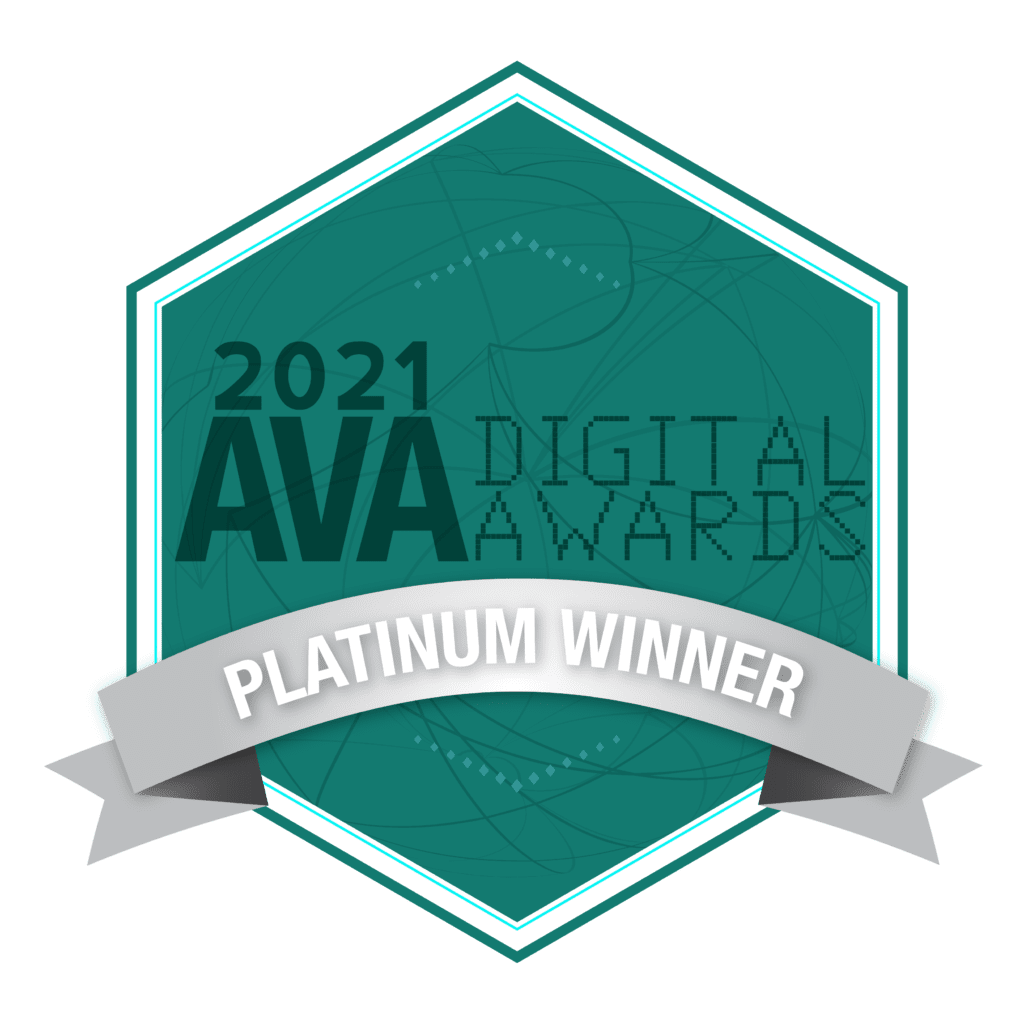 AFIRE has been awarded two AVA Digital Awards for excellence in digital design, production, and strategy.
Summit Journal, the official publication of AFIRE, was awarded an AVA Digital Platinum Award, the organization's highest honor. It is the journal's third award for AFIRE's 2020 publication program, in addition to the Platinum MarCom Award and Graphic Design USA Award.
The AFIRE Podcast, launched in spring 2020, was awarded an AVA Digital Gold Award for excellence in quality, production, and thought leadership. Hosted by AFIRE's CEO, Gunnar Branson, and produced by the AFIRE team, notable guests for AFIRE's 2020 podcast program included Berkshire Residential Investments, Lionstone Investments, Prologis, and dozens more. The AFIRE Podcast is streaming on Google, Apple, Spotify, and streaming platforms.
Additionally, AFIRE's director of communications, Ben van Loon, was also awarded an AVA Digital Platinum Award for individual achievement, recognizing his leadership in AFIRE's digital, editorial, and marketing strategy.
Established in 2006, the AVA Digital Awards is an international competition that recognizes excellence by creating professionals responsible for the planning, concept, direction, and production of digital communication. The work ranges from digital campaigns—from audio and video production to social media, engagement, and mobile marketing.
Each AVA Digital Award entry is judged on its own merits, in most cases, with no accompanying materials or explanations necessary. Over the past two decades, Association of Marketing and Communication Professionals ' judges have earned a reputation for accuracy, fairness, and credibility. All work is evaluated solely on its own quality, creativity, and resourcefulness. Judges base their decisions on learned perceptions of creative excellence rather than an entrant's imaginative explanation of an entry's value.
Winners were chosen from various categories. Among those categories were content marketing, web design, and video production. A list of all Platinum and Gold Winners, including AFIRE, can be found at avaawards.com/winners.
---