How to lead with empathy and help employees thrive and businesses survive during a time of global disruption.
The organizations we lead and the communities we serve are undergoing change on a scale unseen in our lifetime—and unprecedented in our modern digital era.
While we are all expected to successfully manage the twists and turns of disruption in our new everyday lives, as leaders in the real estate industry, we need to learn what it means to lead change, rather than letting it lead us.
How can and should we maintain cultural cohesion during a time of remote connectivity? What should we be doing for our own psychological health and for supporting the health of our coworkers and employees? How should we build the new normal for working with our constituents, stakeholders, tenants, and partners?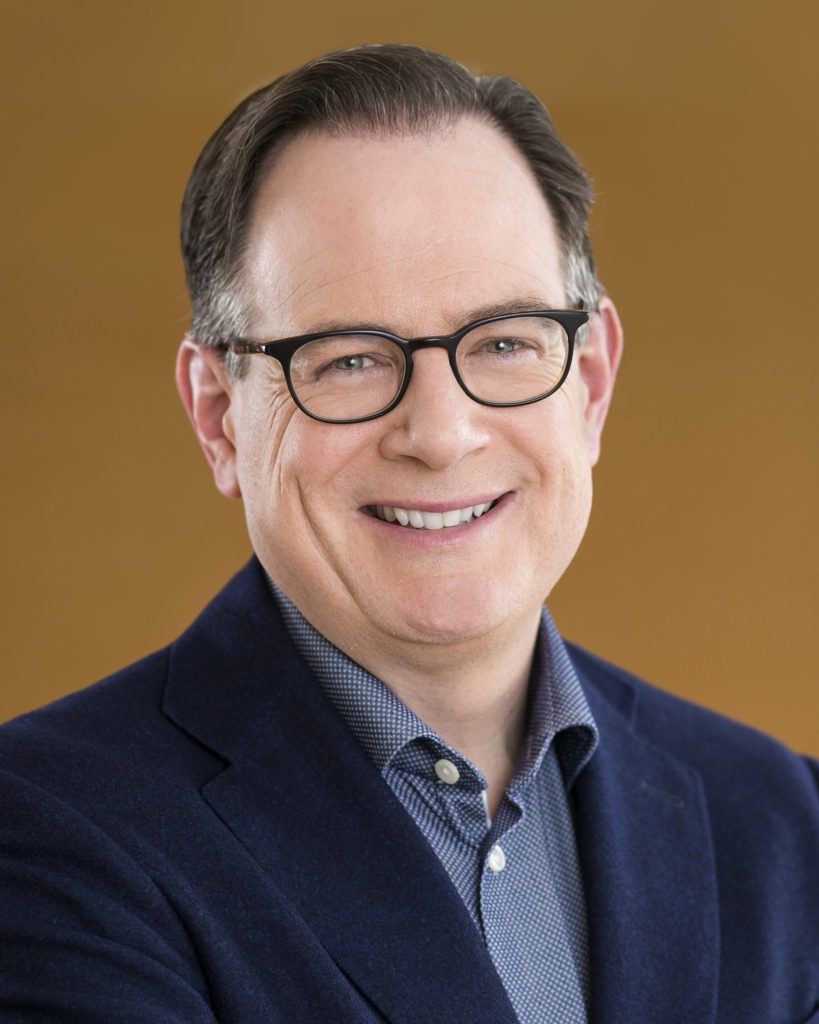 To begin exploring the answers to some of these questions, AFIRE invited PwC's Mike Fenlon to a recent weekly virtual town hall discussion, where he outlined the current and future challenges facing the real estate industry—and beyond.
As Chief People Officer for PwC and Associate Dean at Columbia Business School, Fenlon is a recognized global leader in strategy, leadership development, learning, innovation, culture, and performance.
After the member discussion, AFIRE sat down Fenlon to learn more about leadership during COVID-19.
AFIRE: What are some attributes of this crisis that have made it a particularly disruptive challenge, from a workforce perspective?
Fenlon: Many organizations did not have the technology infrastructure in place to pivot to a fully virtual work environment when the COVID-19 crisis hit. Executives now fully understand the imperative for a "digitally fit" workforce and ways of working that can enable better flexibility, lower costs and productivity.
We can expect many businesses to also re-evaluate their real estate footprints and everyday ways of working.
The need for office space may no longer be deemed as crucial. This crisis has accelerated the imperative to build a technology enabled, agile workforce and processes—and a culture that can pivot and adapt.
The AFIRE Newsletter is sent with once or twice per month with updates on AFIRE news, publication opportunities, research and survey invitations, and other thought leadership for the real estate industry.
There is growing analysis around the psychological impacts of the COVID-19 crisis, including analogues for personal and collective grief. Is it useful or is it unproductive for business and workforce leaders to help their teams process events at this level?
We're all dealing with challenges and disruptions to the way we work, and now is a moment for companies to lead with their values. Recognize that many of us are now in circumstances, not of our own choosing, where we're juggling many different demands: safety for ourselves and our family; health and wellbeing concerns, including mental health needs; young kids now at home who have homeschooling agendas; and much more.
This looks different for all of us. For employees who live alone, there can be a sense of isolation and loneliness, and on the contrary, employees who live with roommates or family members in tight spaces might have little to no personal time or privacy.
It's more clear now than ever before that employees need resources and benefits that enable them to get the help that they need. At PwC, we offer a suite of mental health benefits and resources, including 1-1 virtual coaching sessions, free therapy appointments via a mobile app, meditation and mindfulness assets, and webinars and group discussions where individuals can come together for open dialogue and support.
One of strange effects of an expanded remote work environment is how we're seeing into parts of our co-worker's lives that we've never seen before (like a CEO's dining room). How can leaders use these digital disruption in "professional" decorum to strengthen cohesion and collaboration with their teams?
Lead with empathy and embrace human-first leadership. At PwC we have asked our people to share pictures of their new workspaces, living situations, and daily habits. Some are sending in photographs of working at their desk. Maybe their dog is on their lap, maybe their kids are on their lap. All sorts of pictures of different arrangements that make the situation real, and that create a sense of community—no one should feel that they are going through this alone.
The first step is just acknowledging the situation and making it okay to recognize that we're all going to be juggling a lot right now and we shouldn't make assumptions.
What should leaders be doing to maintain their own mental healthfulness in the midst of this crisis?
As leaders, we need to provide clear, transparent and consistent communication to our people. Reinforcing that we're in this together should be a top priority.
Human-first leadership sets the tone at the top and demonstrates that we're all dealing with challenges and doing our best to get through this difficult time.
It's also critically important to try and make time for self care and to lead by example; if we're not taking care of our own mental health and wellbeing, it becomes more difficult to show up for and support others.
Most of us will eventually be able to return to our offices, coffee shops, happy hours, and community places—what are things business leaders can begin preparing for right now if the current quarantines/lockdowns stretch on for months and months?
The first priority for every business should be people's health and safety when considering a return to the workplace. Business leaders should follow all CDC, federal and state directives, and even go beyond these measures to ensure both the physical and mental health of their people.
At PwC, we created frameworks and tools to help leaders plan for this return. We also created a suite of products, including our Automatic Contact Tracing app, which helps businesses to quickly identify employees who may have come into contact with an exposed or infected person in their workspaces, allowing leadership to take immediate actions and limit the risk of further exposure.
In our PwC CFO Pulse Survey, 50% of respondents said that they expect a higher demand for employee protection and 65% anticipate reconfiguring work sites to promote physical distancing. We really won't "go back," but rather will see an evolved workplace where things will look very different depending on the organization and sector.
—
HAVE SOMETHING TO SAY ABOUT LEADERSHIP DURING COVID-19? LET US KNOW.
—