(Featuring Clyde Holland, CEO, Chairman, Byron Carlock, Real Estate Leader, PwC US, Martin Lamb, Managing Director, Global Head, Acquisition and Sales, Credit Suisse, Christopher Merrill, Co-Founder, Chairman, CEO, Harrison Street, and Bryan Sanchez, CIO, Lionstone Investments)
Due to COVID-19, are we facing an urban exodus—or is it the natural outcome of generational change?
As COVID-19 has increased fear in communities, economies, and international relations, it's crucial for investors to look into and assess the trends that real estate has been following for the past several decades: urbanization of gateway cities and innovation centers; the lifestyle attraction component; and the denser communities contributing to longer commutes. Together, these three trends underscore the increasingly critical role of technology in advancing economic, business, and talent development.
COVID-19 doesn't change these trends—it accelerates them.
In this second episode of our special, three-part podcast series focused on the future, members of AFIRE's Future Committee—chaired by Clyde Holland (Holland Partners Group), with Byron Carlock (PwC), Martin Lamb (Credit Suisse), Christopher Merrill (Harrison Street), and Bryan Sanchez (Lionstone Investments)—discuss the importance of separating fear from reality when looking at and beyond our known horizons in real estate.
This podcast is a continuation of the conversation from AFIRE Podcast #22: The Future (Part I)
Listen to the next part of this conversation in AFIRE Podcast #28: The Future (Part III)
FEATURING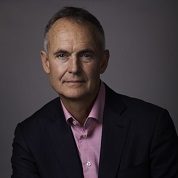 Clyde Holland is the CEO of Holland Partner Group, which is active in developing, redeveloping, acquiring and managing multifamily communities in some of the Western U.S.'s most demanding markets. Recognized by the industry for excellence in urban planning and design, Clyde's work has received numerous awards from the Urban Land Institute, the National Multi-Family Housing Council, and Multi-Family Executive. He has directed over 50,000 units of housing and $10 billion (USD) in transaction value.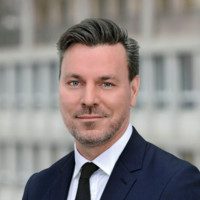 Martin Lamb is Managing Director and global head of acquisitions and sales for Credit Suisse. Credit Suisse Group AG is a global wealth manager, investment bank and financial services firm founded and based in Switzerland. Headquartered in Zürich, it maintains offices in all major financial centers around the world and is one of the nine global "Bulge Bracket" banks providing services in investment banking, private banking, asset management, and shared services.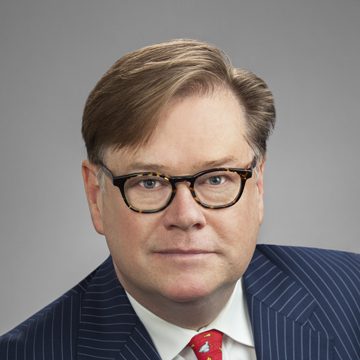 Byron Carlock leads PwC's US Real Estate Practice. With 28 years of experience serving the industry, Byron brings extensive knowledge of the full real estate life cycle including matters ranging from strategic planning and property transaction advisory to capital formation, and business plan execution. In addition, Byron has expertise in governance, board matters, mergers and acquisitions and corporate conflict matters. Byron has experience advising major clients including corporate owners and users, developers, hospitality organizations, investors and REITs.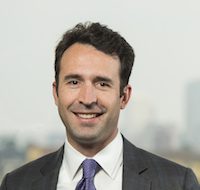 As Chief Investment Officer for Lionstone Investments, Bryan Sanchez serves as chair of the Investment committee and oversees the Acquisitions, Research and Analytics, and Investment Risk teams. Mr. Sanchez and his team use advanced analytic capabilities to pinpoint long-term demand, constrained supply, and attractive pricing. He has spent his entire career managing investments in the Real Assets space, including real estate and energy assets. Prior to joining Lionstone Investments in 2005, he worked for Verde Realty, a real estate investment firm focused on the US–Mexico border, as well as for a publicly-traded oil exploration company with operations in Latin America. Mr. Sanchez is a graduate of Georgetown University and received an MBA from Harvard Business School.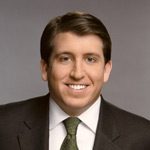 Christopher Merrill is the Co-founder, Chairman, and CEO of Harrison Street, a real assets investment management firm he co-founded in 2005 that has completed approximately $35 billion in transactional volume and as of 2Q20 has over $27 billion in AUM. Prior to co-founding Harrison Street, Chris was a partner, owner and Managing Director of a large US Pension Fund Advisory firm where he developed the firm's presence in Europe, creating the first ever real estate funds exclusively targeting the markets of Central Europe. This initial fund was one of the Top 10 performing global funds during vintage years 1996-2000 as noted by Preqin.
SUBSCRIBE TO THE AFIRE PODCAST
INTERESTED IN COLLABORATING ON AN AFIRE PODCAST? LET US KNOW.
DISCLAIMER
The publisher of AFIRE Podcasts is not engaged in providing tax, accounting, or legal advice through this publication. No content published in the AFIRE Podcast is to be construed as a recommendation to buy or sell any asset. Some information included in the AFIRE Podcast has been obtained from third-party sources considered to be reliable, though the publisher is not responsible for guaranteeing the accuracy of third-party information. The opinions expressed in the AFIRE Podcast are those of its respective contributors and sources and do not necessarily reflect those of the publisher.
Benjamin van Loon, Communications Director
bvanloon@afire.org | +1 202 312 1405