(Featuring Jane Page, CEO, Lionstone Investments, and Bryan Sanchez, CIO, Lionstone Investments)
A conversation with Jane Page and Bryan Sanchez of Lionstone Investments on what crises teach about leadership.
As COVID-19 alters so much in our lives, the stress and uncertainty challenges leaders to understand better how to manage the very human needs and capabilities of everyone. At the same time, the lessons we are learning right now, will make us all better leaders in the future.
In this new AFIRE Podcast, Gunnar Branson, CEO of AFIRE, sits down with Jane Page and Bryan Sanchez of Lionstone Investments as they share fascinating and eye-opening insights on how to learn and thrive today.
FEATURING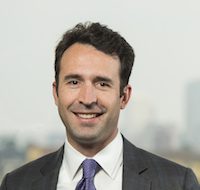 Bryan Sanchez is Lionstone's Chief Investment Officer, where he serves as chair of the Investment committee and oversees the Acquisitions, Research and Analytics, and Investment Risk teams. Mr. Sanchez and his team use advanced analytic capabilities to pinpoint long-term demand, constrained supply, and attractive pricing. He has spent his entire career managing investments in the Real Assets space, including real estate and energy assets. Prior to joining Lionstone Investments in 2005, he worked for Verde Realty, a real estate investment firm focused on the U.S.–Mexico border, as well as for a publicly-traded oil exploration company with operations in Latin America. Mr. Sanchez is a graduate of Georgetown University and received an MBA from Harvard Business School.
Jane Page is CEO of Lionstone Investments, Jane Page leads the firm in effectuating strategy and managing real estate investing. She serves as chair of the Operating and Awards committees and participates on the Investment and Strategy committees. Ms. Page joined Lionstone in 2012, serving as the firm's first Chief Operating Officer prior to being promoted to Chief Executive Officer in 2014. She was an instrumental part of the process that lead to the firm's acquisition by Columbia Threadneedle Investments in 2017. Previously, she spent 10 years at Crescent Real Estate Equities and 15 years at Metropolitan Life. Ms. Page received a B.B.A. in Business Administration and Economics from Point Loma College in San Diego and an MBA in Real Estate Finance from the University of San Francisco.
SUBSCRIBE TO THE AFIRE PODCAST
INTERESTED IN COLLABORATING ON AN AFIRE PODCAST? LET US KNOW.
DISCLAIMER
The publisher of AFIRE Podcasts is not engaged in providing tax, accounting, or legal advice through this publication. No content published in the AFIRE Podcast is to be construed as a recommendation to buy or sell any asset. Some information included in the AFIRE Podcast has been obtained from third-party sources considered to be reliable, though the publisher is not responsible for guaranteeing the accuracy of third-party information. The opinions expressed in the AFIRE Podcast are those of its respective contributors and sources and do not necessarily reflect those of the publisher.
Benjamin van Loon, Communications Director
bvanloon@afire.org | +1 202 312 1405