(Featuring Stacy Krumin, Partner, Real Estate Practice & Global Board Member, Squire Patton Boggs, and John Thomas, Partner, Real Estate Practice Leader, Squire Patton Boggs)
The future is bright for build-to-rent housing, and institutional investors are increasingly looking at investing in the sector.
Build-to-rent is hot. Demographics; economic changes; generational shifts in desires, values and priorities; and a pandemic have come together to accelerate growth in what was already one of the fastest growing classes of real estate investment.
Demand for single-family rental homes continues to exceed supply, partly fueled by a surge in demand for rental product from high-income renters. Over the past year and a half, this sector has attracted nine- and 10- figure investments from well-known investors.
On this episode of the AFIRE Podcast, Stacy Krumin and John Thomas examine the best ways to take advantage of this expanding market while staying mindful of its unique challenges.
This podcast is based on the article "Build to Rent Boom" from Summit Journal (Summer 2021).
FEATURING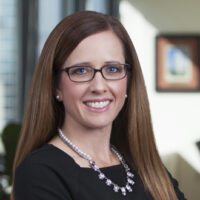 Stacy Krumin serves as a member of Squire Patton Boggs' Global Board and is a member of the Advancing Black and Other Diverse Professionals Task Force.
Stacy has extensive experience working with clients on their commercial real estate development projects, investments in stabilized CRE assets and financings. Stacy works hand-in-hand with clients on investments across all commercial real estate asset classes. In addition, Stacy has a national leasing practice, representing owners and tenants in retail, office and industrial leases. Clients appreciate Stacy's pragmatic, business-minded and solution-oriented approach to their transactions and business needs.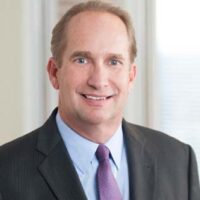 John Thomas leads the Real Estate Practice for Squire Patton Boggs, comprising more than 150 lawyers globally. He has a diverse practice representing developers, lenders, institutional investors and tenants in all varieties of real estate transactions. His practice includes real estate lending, the acquisition and sale of real estate, leasing, development and the negotiation of joint venture agreements.
John is a leader in the senior living finance industry, having represented lenders, investors and developers in financing transactions for more than 200 senior living communities, including acquisition and construction loans, tax-exempt bond financings, mezzanine loans and private placements of debt and equity. His finance experience includes significant loan restructuring work as both debtor and creditor counsel.
SUBSCRIBE TO THE AFIRE PODCAST
INTERESTED IN COLLABORATING ON AN AFIRE PODCAST? LET US KNOW.
DISCLAIMER
The publisher of AFIRE Podcasts is not engaged in providing tax, accounting, or legal advice through this publication. No content published in the AFIRE Podcast is to be construed as a recommendation to buy or sell any asset. Some information included in the AFIRE Podcast has been obtained from third-party sources considered to be reliable, though the publisher is not responsible for guaranteeing the accuracy of third-party information. The opinions expressed in the AFIRE Podcast are those of its respective contributors and sources and do not necessarily reflect those of the publisher.
Benjamin van Loon, Communications Director
bvanloon@afire.org | +1 202 312 1405