(Featuring Gunnar Branson, CEO, AFIRE)
As COVID comes to define a new era, institutional investors in real estate will need to understand that prior strategies won't work like they once did.
Online shopping, virtual work, and emerging technology are a few of the ways that COVID shaped the new reality. As trends continue to accelerate, new habits replace old ones, and unlike past events, these have personally impacted everyone to some extent.
What are people doing now and why? In order to understand the changing priorities in the real estate industry, there needs to be a closer observation in the way people are reacting to them. Working through Zoom calls, social distancing, and limited travel are seemingly normal now, but which new behaviors will become permanent?
In this episode of the AFIRE Podcast, Gunnar Branson, CEO of AFIRE discusses the implications of COVID-19 on the investment landscape, and offers a new perspective on how to mitigate this new change.
FEATURING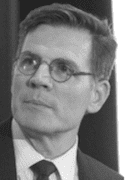 As CEO of AFIRE, Gunnar Branson brings nearly three decades of experience across commercial real estate, professional services, education, and association leadership.
Prior to joining AFIRE in 2018, he served as CEO of the National Association of Real Estate Investment Managers (NAREIM), and before that, he led strategy and marketing for Fortune 500 and other innovative mid-market companies.
As a recognized thought leader, Gunnar is a regular speaker, panelist, and spokesperson for the global real estate and investing community, focused on institutional investing, urbanism, sustainability, and future trends.
SUBSCRIBE TO THE AFIRE PODCAST
INTERESTED IN COLLABORATING ON AN AFIRE PODCAST? LET US KNOW.
DISCLAIMER
The publisher of AFIRE Podcasts is not engaged in providing tax, accounting, or legal advice through this publication. No content published in the AFIRE Podcast is to be construed as a recommendation to buy or sell any asset. Some information included in the AFIRE Podcast has been obtained from third-party sources considered to be reliable, though the publisher is not responsible for guaranteeing the accuracy of third-party information. The opinions expressed in the AFIRE Podcast are those of its respective contributors and sources and do not necessarily reflect those of the publisher.
Benjamin van Loon, Communications Director
bvanloon@afire.org | +1 202 312 1405