(Featuring William Maher, Director of Strategy, RCLCO Fund Advisors, and Ben Maslan, Managing Directors, RCLCO Fund Advisors)
Though leverage is an important part of capital funding, it's important to ask LPs if (and how) they should take control of their real estate leverage.
Leverage is widely used in real estate as an important part of the capital funding, and real estate and leverage have gone hand-in-hand since mortgages originated in England in the Middle Ages. When used wisely, it can enhance returns and provide other portfolio benefits. Institutional investors manage real estate leverage in a variety of ways, but typically utilize relatively low levels of leverage for low-risk investments and higher levels of leverage for higher risk investments. In general, this has worked out in terms of overall returns, but may not be the most efficient strategy.
In this episode of the AFIRE Podcast, RCLCO Fund Advisors' Director of Strategy and Research William Maher and Managing Director Ben Maslan discuss how institutional investors should continue to use moderate levels of leverage on a portfolio-wide basis but also explore ways to minimize the cost and maximize the flexibility of real estate leverage. In particular, overall fund-level leverage can offer investors lower interest rates while not encumbering specific properties held in their portfolios..
Listen now on your favorite podcast service (Apple, Google, Spotify) for the full episode.
This podcast is based on the article "Leveraging Control" from Summit Journal. Read and download the article here.
FEATURING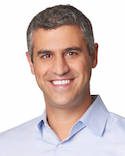 Ben Maslan is a Managing Director based in RCLCO's Los Angeles, California office, where he focuses on the firm's Institutional Advisory Services, including Investment Strategy and Asset Management. In this role, Ben leads many of the firm's institutional investor client relationships, including directing investment and asset allocation strategy, sourcing and underwriting, structuring of new commitments, and asset management responsibilities. Ben also serves as a leader in the firm's management consulting practice, where he brings extensive experience in strategic planning, organizational design, process & performance improvement, due diligence, and risk assessment to projects that interface with client teams at all points in the development lifecycle.
Ben is a frequent presenter and author, and has been featured in a number of publications, such as Real Assets Advisor and IREI. He also guest lectures at a number of UCLA economics courses. Prior to joining RCLCO, Ben previously worked at Cornerstone Research and Transom Consulting Group. Ben holds an MBA from the UCLA Anderson School of Management and a Bachelor of Arts from the University of Washington. He is a Chartered Financial Analyst (CFA) charterholder.
SUBSCRIBE TO THE AFIRE PODCAST
INTERESTED IN COLLABORATING ON AN AFIRE PODCAST? LET US KNOW.
DISCLAIMER
The publisher of AFIRE Podcasts is not engaged in providing tax, accounting, or legal advice through this publication. No content published in the AFIRE Podcast is to be construed as a recommendation to buy or sell any asset. Some information included in the AFIRE Podcast has been obtained from third-party sources considered to be reliable, though the publisher is not responsible for guaranteeing the accuracy of third-party information. The opinions expressed in the AFIRE Podcast are those of its respective contributors and sources and do not necessarily reflect those of the publisher.
Benjamin van Loon, Communications Director
bvanloon@afire.org | +1 202 312 1405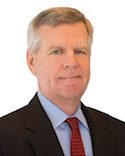 William Maher serves as the Director of Strategy and Research based in RCLCO's Bethesda, Maryland offices, where he leads all research efforts and develops house views on the economy, capital markets, metro economies, and property markets. In addition to serving as a member of the RCLCO Investment Committee, Bill develops real estate investment strategies for institutional clients, based on internally-developed risk and return metrics. He brings a wealth of knowledge and perspective from his decades-long experience as a respected economist and thought-leader to the real estate industry. Bill crafts quantitative and qualitative points of view regarding a range of real estate market topics, conducts research and prepares white papers, helps guide investment strategy, and develops research infrastructure to carry on this work over the long-term.
Prior to joining RCLCO, Bill worked at LaSalle Investment Management for twenty-five years as Director of Strategy and Research for the Americas, during which time the firm grew from a US only investor to a respected global investment management firm. For much of 2020, he worked with the Urban Land Institute, where as a Writer/Researcher he authored the U.S. component of ULI's Emerging Trends in Real Estate. Before LaSalle, he was a Partner at Ernst & Young and an EVP & CFO at Halcyon Ltd. He's written and presented extensively on a wide range of topics of importance to the real estate industry. Bill has a Master's in Urban Planning from Harvard University and a Bachelor's in Economics from Williams College.