(Featuring P. Allen Smith, landscape designer, conservationist, author, and television host)
Landscape designer, conservationist, author, and television host P. Allen Smith discusses the shift towards walkability, density, and community accelerated by the COVID-19 crisis.
With more drastic climate change effects on the near horizon, and COVID-19 still in the room, it will be critical for investors to track policies and regulations alongside changing social attitudes. As the pandemic continues, healthy buildings aren't just engineering novelties and shiny facades for trade magazines—they're the new baseline for ensuring safe experiences in the built environment at all scales, including an increasingly popular trend in sustainable, walkable, and community-focused exurban developments.
In this podcast, P. Allen Smith, prolific designer, author, and host of the P. Allen Smith's Garden Home and P. Allen Smith's Garden to Table series on American Public Television (and keynote speaker at this year's AFIRE Winter Conference in New York) discusses the need for a shift in thinking about value in real estate. What's the real difference between real estate that takes a myopic view of maximizing value per square foot, with little regard for context, and more thoughtful and integrated approaches to urban design, development, and value creation?
This podcast is based on the conversations from the AFIRE 2020 Winter Conference. Read the full dispatch here.
FEATURING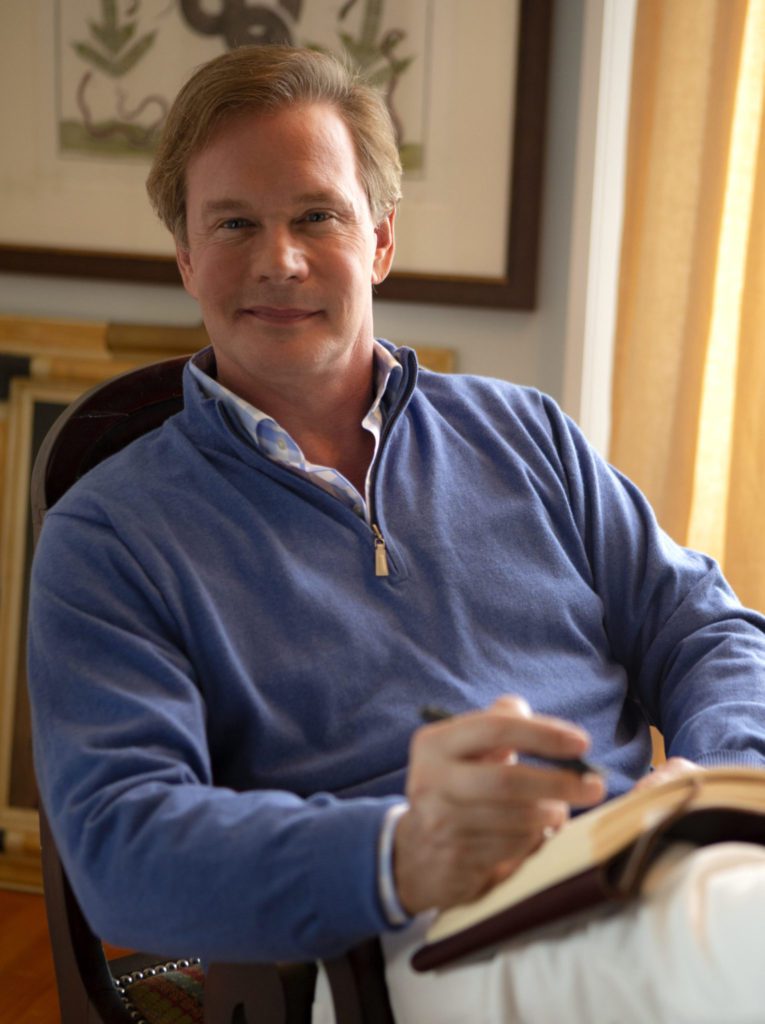 P. Allen Smith, often described as one of America's most talented landscape designers, is the product of five generations of southern nurserymen. His foundational childhood experiences in planting naturally led to an appreciation for horticulture, genetic diversity, plant pairing and an orderly, holistic approach to work. Later as a graduate student in England he traced—200 years to the day—Thomas Jefferson and John Adams's famous tour of important English country homes. Historical precedent and context being ever prominent in his mind, Mr. Smith sidelines fashion and identifies and then sensitively accentuates the natural gifts of the landscape, imparting balance, harmony and beauty in the classic tradition of Palladio, Brown, Repton and Soane. His designs are an expression of his client's lifestyle, melding site with living material and improvements to create environments that mature and improve with the seasons while framing arresting viewsheds.
SUBSCRIBE TO THE AFIRE PODCAST
INTERESTED IN COLLABORATING ON AN AFIRE PODCAST? LET US KNOW.
DISCLAIMER
The publisher of AFIRE Podcasts is not engaged in providing tax, accounting, or legal advice through this publication. No content published in the AFIRE Podcast is to be construed as a recommendation to buy or sell any asset. Some information included in the AFIRE Podcast has been obtained from third-party sources considered to be reliable, though the publisher is not responsible for guaranteeing the accuracy of third-party information. The opinions expressed in the AFIRE Podcast are those of its respective contributors and sources and do not necessarily reflect those of the publisher.
Benjamin van Loon, Communications Director
bvanloon@afire.org | +1 202 312 1405