(Featuring Maggie Coleman, Senior Managing Director, Co-Head of International Capitol, JLL)
In this unpredictable environment of the COVID-19 pandemic, halfway through 2020, how should global investors treat the US property market right now?
Half a year into the COVID-19 crisis, some US cities are still dealing with severe spikes of the disease, while other regions have the pandemic under relative control. How should investors act today, and in the future, as markets emerge from the damaging effects of the pandemic?
Maggie Coleman, Senior Managing Director and Co-Head of International Capital for JLL, offers a macro- and micro-view of the global investment outlook through the rest of 2020. While widespread and pronounced disruption of COVID-19 has weighed on transaction volume and other Q2 declines, Coleman emphasizes the bright spots on the global investment horizon, and possible paths forward for institutional investors.
FEATURING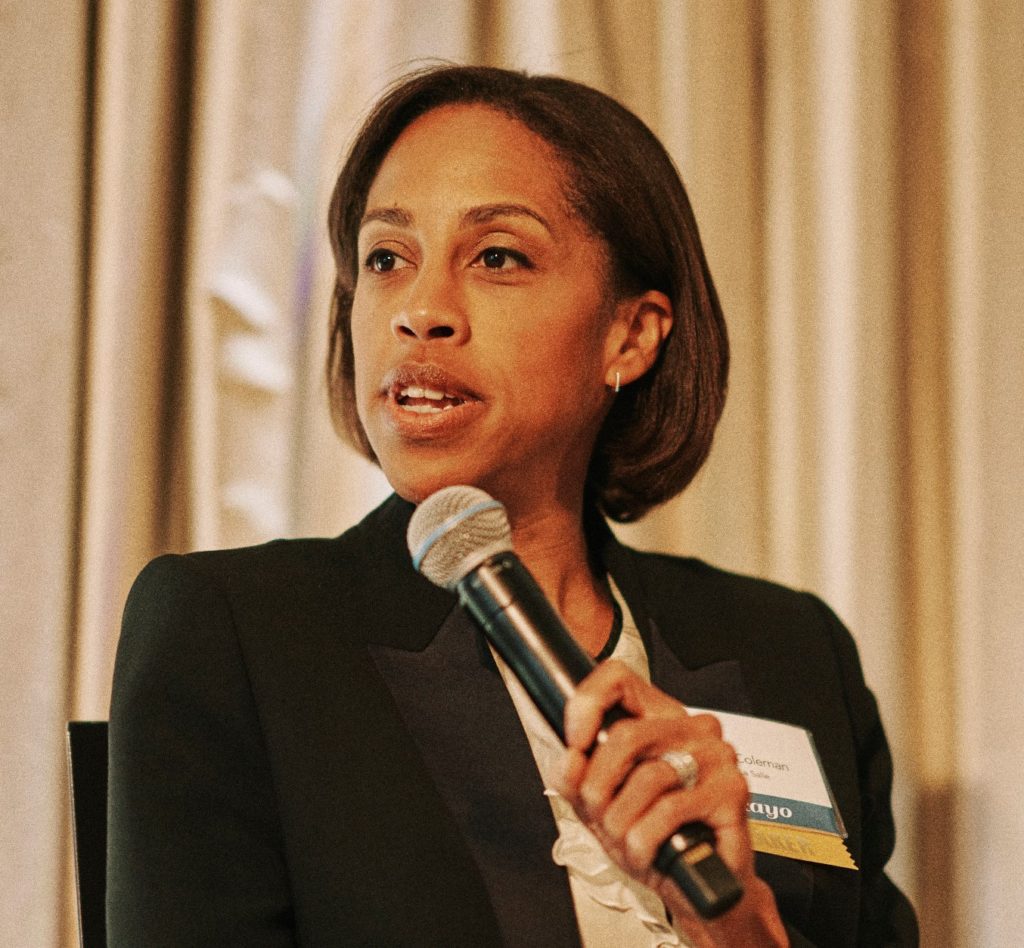 Maggie Coleman is a Senior Managing Director in JLL's Real Estate Investment Banking and Global Loan Sales group. Maggie is responsible for raising debt and equity as well as selling loans for global financial institutions, life companies and special servicers.
Since 2010, Maggie has helped direct and manage a platform that has valued and/or sold over $11.0 billion in loan sales. She is responsible for business development, client management and leading the execution of transactions on behalf of the loan sale team.
Maggie has over 10 years of experience in real estate and investment banking. Previously, she worked as a Director within the M&A Advisory Services group of Staubach Capital Markets prior to the Staubach merger with JLL in 2008. Specializing in real estate structured financial solutions and investment banking, Maggie delivered real estate expertise and strategies to middle market private-equity-sponsors,-hedge-funds,-asset-managers, and investment banks.
Maggie is a council member of the UDMUC of the Urban Land Institute. Commercial Property Executive named her as the recipient of "Rising Leader Award" for 2012.
SUBSCRIBE TO THE AFIRE PODCAST
INTERESTED IN COLLABORATING ON AN AFIRE PODCAST? LET US KNOW.
DISCLAIMER
The publisher of AFIRE Podcasts is not engaged in providing tax, accounting, or legal advice through this publication. No content published in the AFIRE Podcast is to be construed as a recommendation to buy or sell any asset. Some information included in the AFIRE Podcast has been obtained from third-party sources considered to be reliable, though the publisher is not responsible for guaranteeing the accuracy of third-party information. The opinions expressed in the AFIRE Podcast are those of its respective contributors and sources and do not necessarily reflect those of the publisher.