(Featuring G. Evan Bennett, Founder, Managing Member, Anthology Capital)
The demographic data for baby boomers has long been a routine talking point for medical science and technology, and the surprise of Generation X, where's the sector headed next?
The convergence of demographics, constant advancements in medical science, and the distinct social attitudes of baby boomers has been forecasted to drive medical office demand for several years. Predictions and analyses for Generation X, with its lower birth rates and differing attitudes, introduces some key questions to the outlook for the overall sector, but a closer look at the data suggests that impacts of the generational transition are not as ominous as some may think.
In this episode, G. Evan Bennett, Founder and Managing Member of Anthology Capital, looks at how constant changes in demographics over the next few decades will affect the future of medical office investments.
FEATURING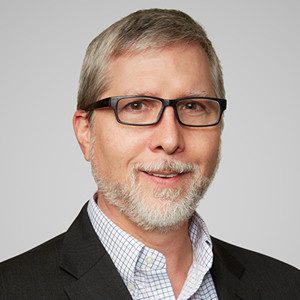 G. Evan Bennett is the Founder and Managing Member of Anthology Capital, a private equity firm that invests in commercial real estate, and also serves as the Secretary General of the World Council of Experts at FIABCI, an international real estate industry group.
The FIABCI World Council of Experts is one of the five World Councils that comprise the organization's Professional Division. Each of the World Councils is charged with facilitating exchange at a global level within specific professional groups. Collectively, they serve to provide FIABCI members with more tailored benefits and services and enhanced business opportunities. The World Council of Experts focuses on the professional service providers that support the commercial real estate industry, such as lenders, appraisers, architects, lawyers, and more.
SUBSCRIBE TO THE AFIRE PODCAST
INTERESTED IN COLLABORATING ON AN AFIRE PODCAST? LET US KNOW.
DISCLAIMER
The publisher of AFIRE Podcasts is not engaged in providing tax, accounting, or legal advice through this publication. No content published in the AFIRE Podcast is to be construed as a recommendation to buy or sell any asset. Some information included in the AFIRE Podcast has been obtained from third-party sources considered to be reliable, though the publisher is not responsible for guaranteeing the accuracy of third-party information. The opinions expressed in the AFIRE Podcast are those of its respective contributors and sources and do not necessarily reflect those of the publisher.
Benjamin van Loon, Communications Director
bvanloon@afire.org | +1 202 312 1405