(Featuring Elizabeth Stern, Partner, Mayer Brown, and Carl Risch, Partner, Mayer Brown)
Border shutdowns as a result of pandemic policy have been a major sticking point for cross-border investment over the past year. What should investors know about travel into the US right now?
As the COVID-19 vaccines are being deployed in the US and other countries, with promising results, borders between countries are gradually reopening. But as the pandemic continues to mutate and affect different populations and regions, the rules for what is required when crossing from one nation to another can be confusing—and may even impact investment opportunities.
On this episode of the AFIRE Podcast, Elizabeth Stern and Carl Risch, partners with Mayer Brown and part of the firm's Global Mobility and Migration Practice, discuss recent policy changes (as of June 2021) affecting business travel and global mobility, as well as the outlook for cross-border opportunities in the year ahead.
Listen now on your favorite podcast service (Apple, Google, Spotify) for the full episode.
FEATURING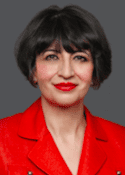 Elizabeth Espín Stern, a partner in Mayer Brown's Washington DC office and a member of the firm's Partnership Board, leads Mayer Brown's Global Mobility & Migration practice, within the Employment & Benefits group. She is a seasoned veteran who has advised companies through every major immigration policy change since 1986. Liz is consistently ranked as a leading business immigration lawyer by Chambers Global, Chambers USA, Who's Who Legal, The International Who's Who of Business Lawyers, and national and local publications. She is in Legal 500's "Hall of Fame" for Immigration as well as Best Lawyers in America, Super Lawyers and a recipient of the National Law Journal's Immigration Trailblazer award, the "Women Who Mean Business" award from the Washington Business Journal and National Law Journal's "Outstanding Women Lawyers 2015." Most recently, she was named to National Law Journal's 2020 Crisis Leadership Trailblazers list.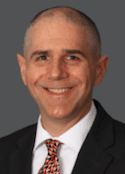 Carl Risch is a partner is Mayer Brown's Washington DC office, a member of the Global Mobility & Migration practice and a highly regarded immigration, nationality, and visa lawyer. He is the former Assistant Secretary of State for Consular Affairs, where he managed the worldwide visa and passport function for the United States government, domestically and at its embassies and consulates abroad.
The Bureau of Consular Affairs is the public face of the Department of State for millions of people around the world, and Carl led the bureau during the worldwide repatriation of American citizens during the COVID-19 pandemic. He was also instrumental in establishing and administering the national interest exception process for travel to the United States from COVID-19 effected countries. As Assistant Secretary, he led bilateral talks on consular issues with dozens of countries, focusing on the safety and security of Americans abroad and US visa policy, especially US employment and student/exchange visitor visas. Notably, he played a key role in the release of numerous American prisoners overseas, including personally traveling to North Korea in 2018 to help facilitate the release of three hostages. Finally, as Assistant Secretary, he was responsible for managing the State Department's 4-tiered travel advisory system, administering the US intercountry adoption system for orphans, and was a lead official for the US government on international parental child abduction.
SUBSCRIBE TO THE AFIRE PODCAST
INTERESTED IN COLLABORATING ON AN AFIRE PODCAST? LET US KNOW.
DISCLAIMER
The publisher of AFIRE Podcasts is not engaged in providing tax, accounting, or legal advice through this publication. No content published in the AFIRE Podcast is to be construed as a recommendation to buy or sell any asset. Some information included in the AFIRE Podcast has been obtained from third-party sources considered to be reliable, though the publisher is not responsible for guaranteeing the accuracy of third-party information. The opinions expressed in the AFIRE Podcast are those of its respective contributors and sources and do not necessarily reflect those of the publisher.
Benjamin van Loon, Communications Director
bvanloon@afire.org | +1 202 312 1405