(Featuring William J. Ferguson, Chairman, CEO, Ferguson Partners)
Facing fiscal challenges, social unrest, geopolitical conflict, climate change, supply chain disruption, and the ongoing COVID crisis, what should tomorrow's real estate leaders do today to prepare for the future ahead?
If ever there is a time when steady leadership is required in real estate—this is that time. With the mountain challenges presented by extrinsic circumstances in the world, the real estate industry demands good leadership. But good leaders can be hard to find when our definition of leadership is unclear.
On this episode of the AFIRE Podcast, we explore the next generation of leadership with William J. Ferguson, Chairman and CEO of Ferguson Partners, a leading global talent management firm. Ferguson is also the author of four books, including the recently released The Test is Now Upon Us, which profiles some of the top leaders in global real estate and collects insights on leadership through uncertain times.
Listen now on your favorite podcast service (Apple, Google, Spotify) for the full episode.
FEATURING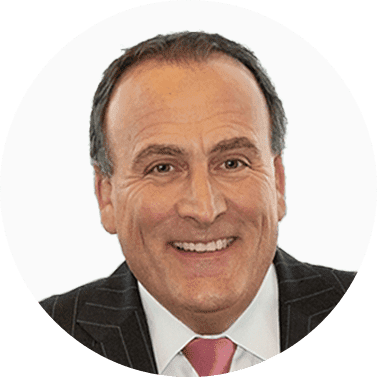 William J. Ferguson serves as Chairman and CEO of Ferguson Partners. Mr. Ferguson conducts senior management recruiting assignments, with a specialization in president/Chief Executive Officer searches and recruiting assignments for Boards of Trustees/Directors. He also conducts CEO succession planning assignments and facilitates public company Board assessments and senior management assessments.
Before founding Ferguson Partners, Mr. Ferguson was a Managing Director with one of the leading international executive recruiting consultants. There, he co-managed the firm's national real estate practice. Prior to focusing on real estate, Mr. Ferguson worked for General Mills, Inc. in Minneapolis in strategic marketing.
Mr. Ferguson holds a Bachelor's degree from Harvard University, where he was a member of Phi Beta Kappa, and an MBA in marketing from the Wharton Graduate School of Business.
SUBSCRIBE TO THE AFIRE PODCAST
INTERESTED IN COLLABORATING ON AN AFIRE PODCAST? LET US KNOW.
DISCLAIMER
The publisher of AFIRE Podcasts is not engaged in providing tax, accounting, or legal advice through this publication. No content published in the AFIRE Podcast is to be construed as a recommendation to buy or sell any asset. Some information included in the AFIRE Podcast has been obtained from third-party sources considered to be reliable, though the publisher is not responsible for guaranteeing the accuracy of third-party information. The opinions expressed in the AFIRE Podcast are those of its respective contributors and sources and do not necessarily reflect those of the publisher.
Benjamin van Loon, Communications Director
bvanloon@afire.org | +1 202 312 1405