AFIRE is proud to release the 2022 International Investor Survey Report, underwritten by CBRE and Holland Partner Group. The survey, conducted in Q1 2022, reveals institutional insight and intent towards future real estate investment, recognizing the altered cultural attitudes towards live-work preferences among US cities coming out of the prolonged pandemic.
Investors indicate a sustained shift towards secondary and tertiary US cities for planned investment this year, and increasing investment in multifamily, life science and industrial assets, all among an overall positive outlook for US real estate assets among global investors.
The annual survey, which has been conducted for more than three decades, measured sentiment, trends, and capital flows for global institutional investment in real estate, with responses collected throughout February 2022 from the AFIRE membership—which represents nearly 175 organizations from 23 countries, with approximately US$3 trillion AUM—and the global institutional investor community.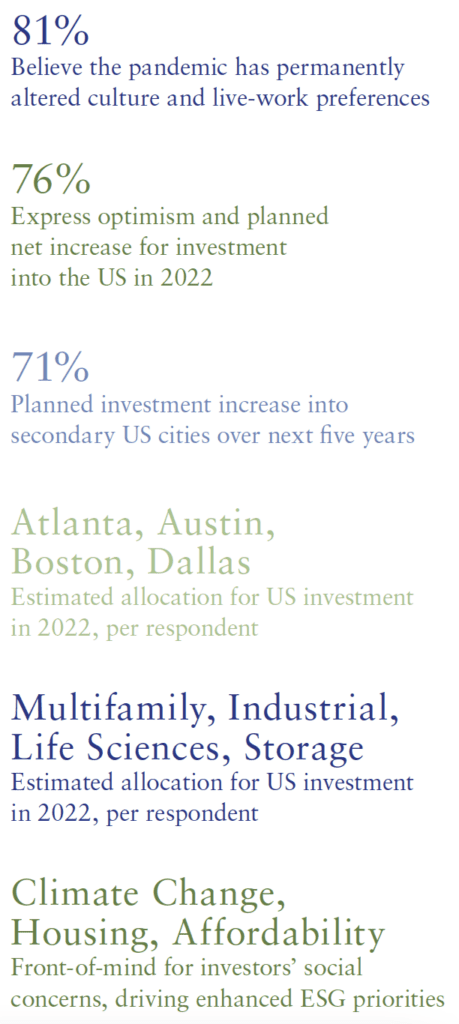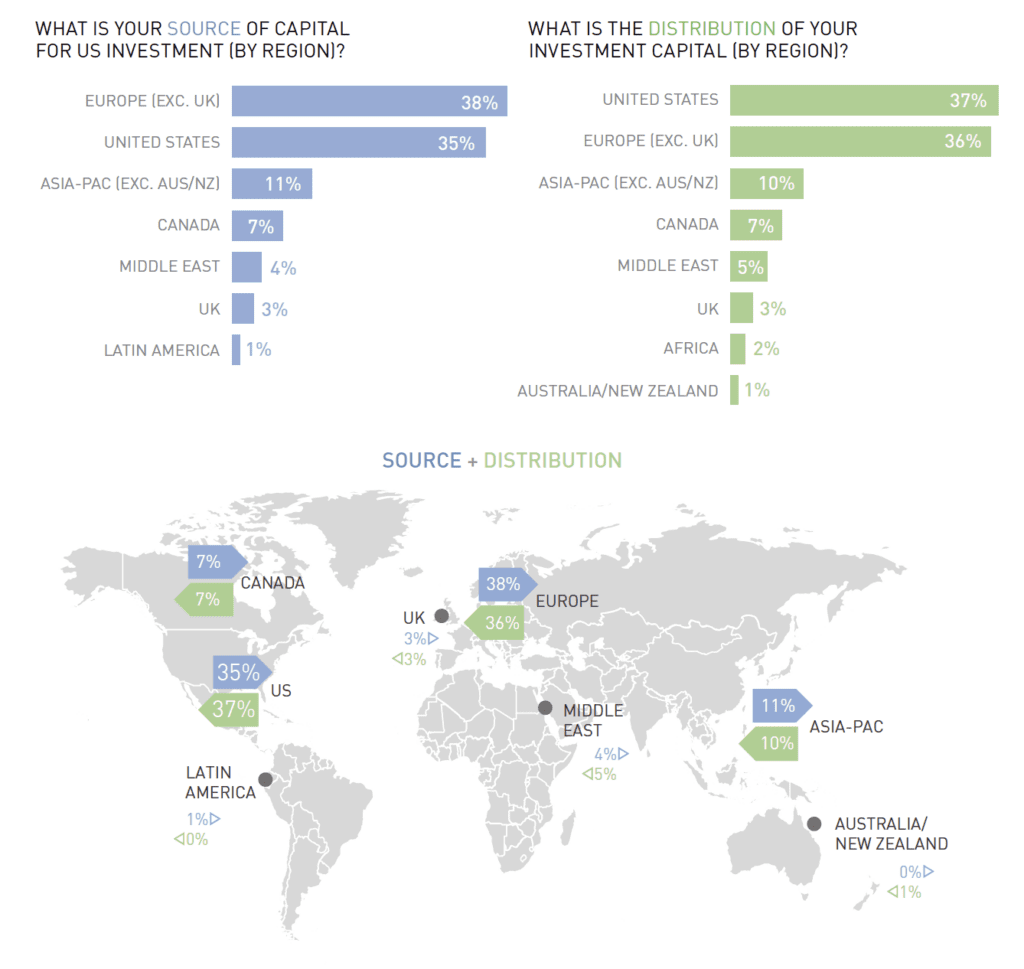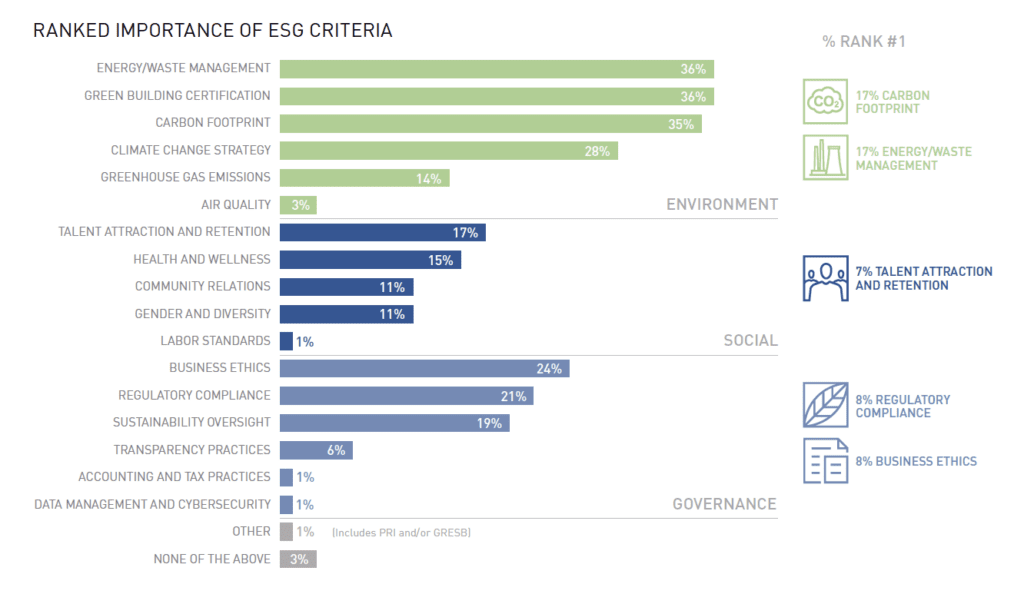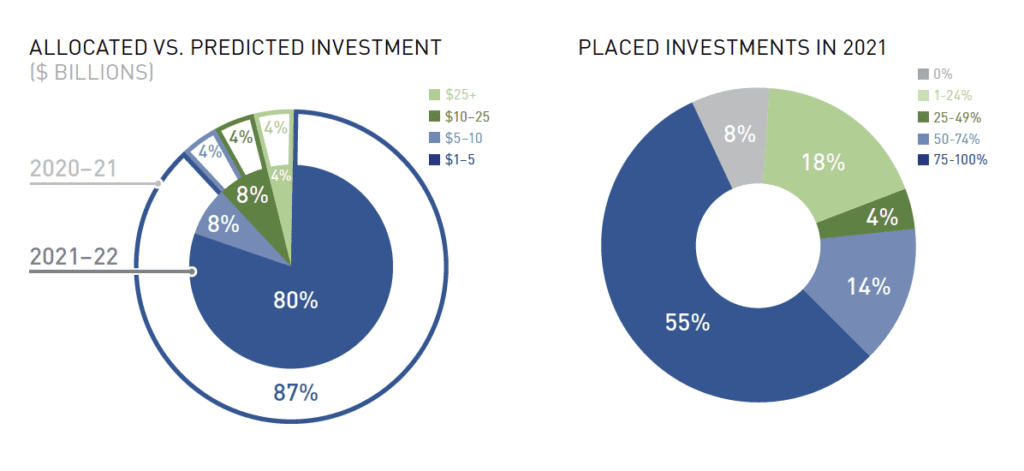 ABOUT AFIRE
AFIRE is the association for international real estate investors focused on commercial property in the United States. Headquartered in Washington, DC, AFIRE was established in 1988 to provide an essential forum for real estate investment thought leadership. AFIRE membership is exclusive, granted by invitation only, and currently includes nearly 175 organizations from around the world representing institutional investors, investment managers, and service providers with approximately US$3 trillion in assets under management. Learn more at afire.org.
ABOUT HOLLAND PARTNER GROUP
Founded in 2000, Holland Partner Group (HPG) based in Vancouver, Washington, is a fully integrated real estate investment company. HPG principals' development and acquisition volume exceeds $15 billion, representing 50,000 apartment homes located in the Western United States' most sought after markets. Our company accomplishes our investment objectives in strategic alignment with our capital partners through our five integrated operating companies, including development, construction, acquisition, redevelopment, and property management. Our vertically integrated focus has developed the real estate industry's most consistent and reliable delivery platforms. Our combined business volume is expected to exceed $2 billion annually through our 750-member team. Learn more at hollandpartnergroup.com.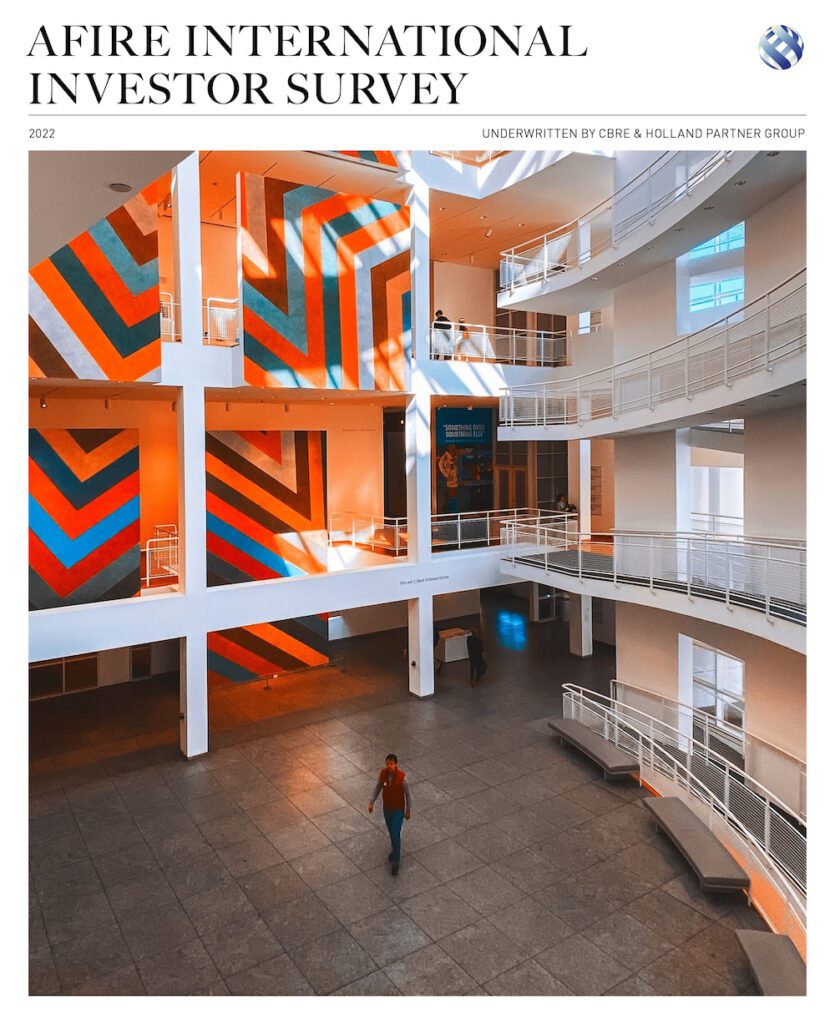 ENTER YOUR INFORMATION BELOW TO DOWNLOAD THE REPORT
All information contained in this report is the intellectual property of AFIRE. No sale or sub-licensing of the data is permitted; nor shall any data be altered or overwritten in this report.
Reprints and/or redesigns are permitted, with the following source attribution in all instances: "Source: As of March 2022; AFIRE 2022 International Investor Survey, underwritten by CBRE and Holland Partner Group; www.afire.org."
Please contact Benjamin van Loon, Senior Communications Director, bvanloon@afire.org, for hi-res graphics, data sets, reprints, and other uses.