(Featuring Anthony Cazazian, Managing Director, Head of US Residential Real Estate, Man Global Private Markets)
The demographic transition from baby boomers to millennials spells increased demand for single-family rentals in the coming decades. According to Man GPM, supply needs to keep up.
"OK, boomer."
The somewhat condescending term applied by Millennials to those born in the decades after World War II has morphed into a meme that encapsulates the gulf in priorities between these two very different generations.
"OK, boomer" takes on a slightly different meaning when used in the context of the single-family rental (SFR) market, though. US population growth and demographics trends could indicate increasing SFR demand over the coming decades, and supply may well fail to keep up. Indeed, when it comes to SFR, a new, different boomer generation—millennials who are just now entering the key home-building phase of their lives—is good news for the sector.
In this episode, Anthony Cazazian, Managing Director and Head of US Residential Real Estate for Man Global Private Markets (Man GPM), talks about the future of residential markets and changing demographics.
This podcast is based on the article "OK, Boomer" from Summit Journal (Summer 2020). Read the full article here.
FEATURING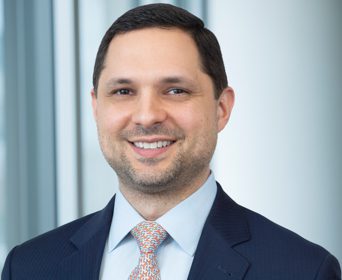 Anthony ('Caz') Cazazian is Managing Director, Head of US Residential Real Estate at Man GPM. He is responsible for overseeing both the US residential debt and equity strategies.
Prior to joining Man GPM in November 2019, Caz was the CIO and President of Portfolio Services for Renters Warehouse. Before that, Caz served as Executive Vice President and Head of Originations for B2R Finance, a Blackstone company (now known as Finance of America Commercial). He also spent eight years at Goldman Sachs, including in the real estate investment banking and real estate financing groups.
Caz graduated with a Bachelor's degree in Finance and Accounting from NYU Stern School of Business and holds an MBA from Columbia Business School in Real Estate Finance.
SUBSCRIBE TO THE AFIRE PODCAST
INTERESTED IN COLLABORATING ON AN AFIRE PODCAST? LET US KNOW.
DISCLAIMER
The publisher of AFIRE Podcasts is not engaged in providing tax, accounting, or legal advice through this publication. No content published in the AFIRE Podcast is to be construed as a recommendation to buy or sell any asset. Some information included in the AFIRE Podcast has been obtained from third-party sources considered to be reliable, though the publisher is not responsible for guaranteeing the accuracy of third-party information. The opinions expressed in the AFIRE Podcast are those of its respective contributors and sources and do not necessarily reflect those of the publisher.
Benjamin van Loon, Communications Director
bvanloon@afire.org | +1 202 312 1405