NOW ACCEPTING PROPOSALS FOR THE SUMMER 2021 ISSUE OF SUMMIT JOURNAL
Summit Journal, the official publication of AFIRE, is currently seeking abstracts, proposals, and submissions for the Summer 2021 issue of the publication.
This is an open issue with a broad theme focused on the future of real estate investment. Topics may include:
Advancements in social and governance principles related to ESG
Remote workforces and the future of commercial office properties
Demographics, migration trends, and US census issues
Diversity and equity ideas for businesses and investment decisions
In-depth look at property types (e.g., industrial, retail, multifamily, etc.)
We are particularly interested in informed ideas, research, and analyses that provide original insights on regular topics—and especially those ideas that challenge popular assumptions.
Original articles and reprints are accepted, rights permitting. Authors retain content ownership.
Published multiple times per year in digital and print formats, the award-winning Summit features articles from AFIRE members and guest experts as an extension of the association's mission to provide an essential forum for real estate investment thought leadership through research and analysis of real estate capital markets, cross-border issues, policy, demographics, technology trends, and management topics.
Summit is a free, open access trade journal.
ISSN 2689-6257 (Print)
ISSN 2689-6257 (Online)
Submit Articles/Proposals for Q2 2021 /
Purchase /
Questions /
Benjamin van Loon
Communications Director, AFIRE
Editor-in-Chief, Summit
bvanloon@afire.org
+1 202 312 1405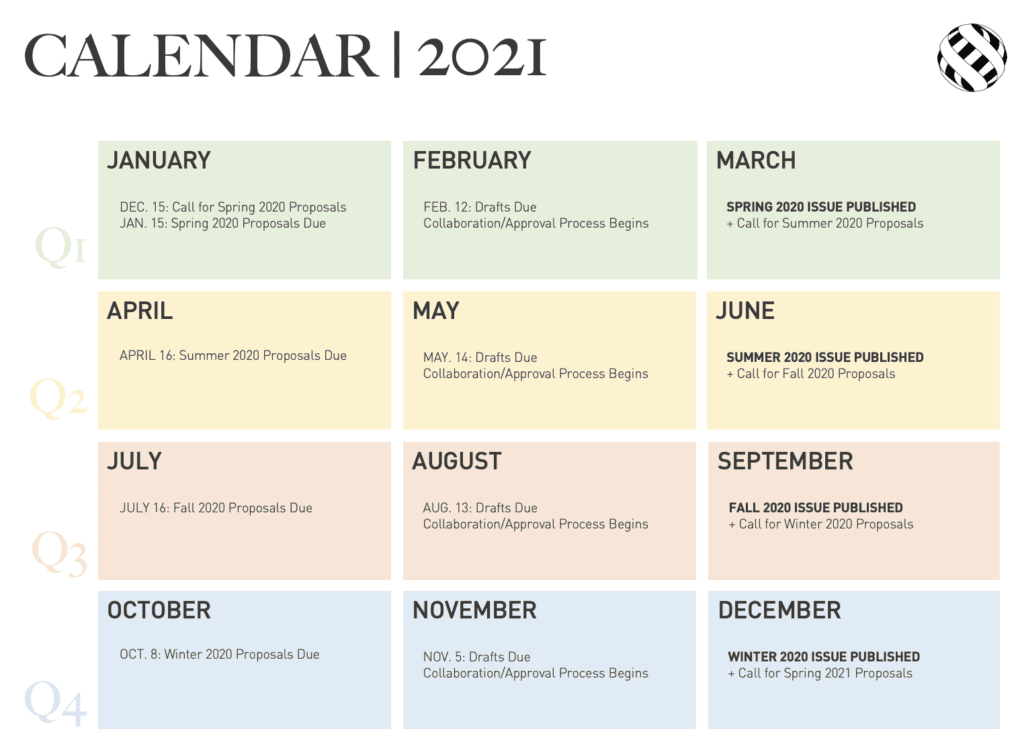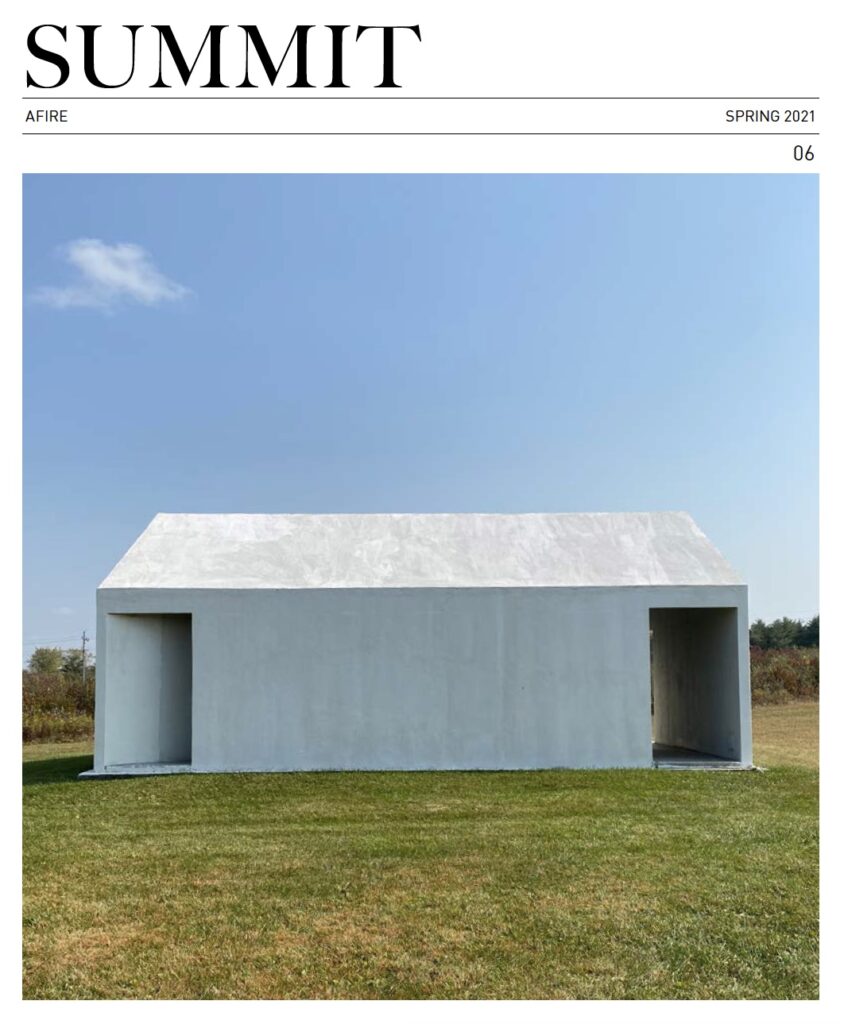 GREAT LAKES / Tightening the Belts: How are shorthand labels like the "Sun Belt" and the "Rust Belt" shaping investment decisions? Should they?
AFIRE | Gunnar Branson and Benjamin van Loon

SOCIAL ISSUES / The Great Real Estate Reset: A data-driven initiative to remake how and what we build.
Brookings | Christopher Coes, Jennifer S. Vey, and Tracy Hadden Loh

SOCIAL ISSUES / Confronting the Myth: The events of the past year have driven businesses to confront racial inequity, but some still shy away from the challenges needed to make real progress.
Alfred Dewitt Ard Consulting | Shumeca Pickett

INDUSTRY OUTLOOK / CRE Prospects Post-COVID-19: How is commercial real estate set to perform in the post-COVID world?
Aegon Asset Management | Martha Peyton

HOSPITALITY / Time to Check In: If history is a guide, the time to invest in hotels is when things look bleak. This appears to be one of those times.
Barings Real Estate | Jim O'Shaughnessy

HOSPITALITY / Hoteling 2.0: The pandemic has impacted the hospitality, but a growing wave of non-traditional investors has shown heightened interest in the evolving industry.
JLL Hotels & Hospitality Group | Gilda Perez-Alvarado

RESIDENTIAL / Safe as Houses?: The future of residential investments is all about demographics—and the forces behind them.
American Realty Advisors | Sabrina Unger

RESIDENTIAL / Housing for Goldilocks : The pandemic highlights the advantages of single-family and appears to have accelerated migration to less dense, more affordable areas.
GTIS | Eliot Heher and Robert Sun

DATA CENTERS / Data Centers, Stage Center: Data center investments have proven resilient in periods of volatility—and they're only going to become more essential and important into the future.
Principal Real Estate Investors | Bob Wobschall

CLIMATE CHANGE (WHITE PAPER) / Rather Than the Flood: A comprehensive look at climate-induced water disasters and their potential impact on CRE in the US.
New York Life Real Estate Investors | Stewart Rubin and Dakota Firenze

LOGISTICS / Reforging the Supply Chain: The only way to deliver on the service promises of a booming logistics sector requires a complete reimagination of the supply chain.
Stockbridge | David Egan

DEBT AND LEVERAGE / Leveraging Control: Though leverage is an important part of capital funding, it's important to ask LPs if (and how) they should take control of their real estate leverage.
RCLCO Fund Advisors | William Maher and Ben Maslan

DEVELOPMENT / Recasting Risk and Return: The investment community can have an active role in economic recovery—but it will require recasting the traditional risk/return framework.
Standard REI | Shubrhra Jha

CORPORATE TRANSPARENCY ACT / Transparency Rules: Non-US-based investors face the disclosure regime of the Corporate Transparency Act. What do you need to know?
Pillsbury | Andrew Weiner

PENSIONS (WHITE PAPER) / Rising Pressures: The latest joint, in-depth report from Praedium and SitusAMC looks at rising fiscal pressures on state and local governments.
Praedium Group and SitusAMC Insights | Russell Appel, Peter Muoio, and Cory Loviglio

TALENT AND HR / Plugging the Skills Gap: Several trends are forcing change in the global commercial real estate industry, driving demand for new skills. How is the industry responding?
Sheffield Haworth | Max Shepherd

ESG / Operationalizing the Sustainability Agenda: During a time of unprecedented disruption, how should businesses approach the "new metrics" of ESG performance?
AccountAbility | Sunil A. Misser