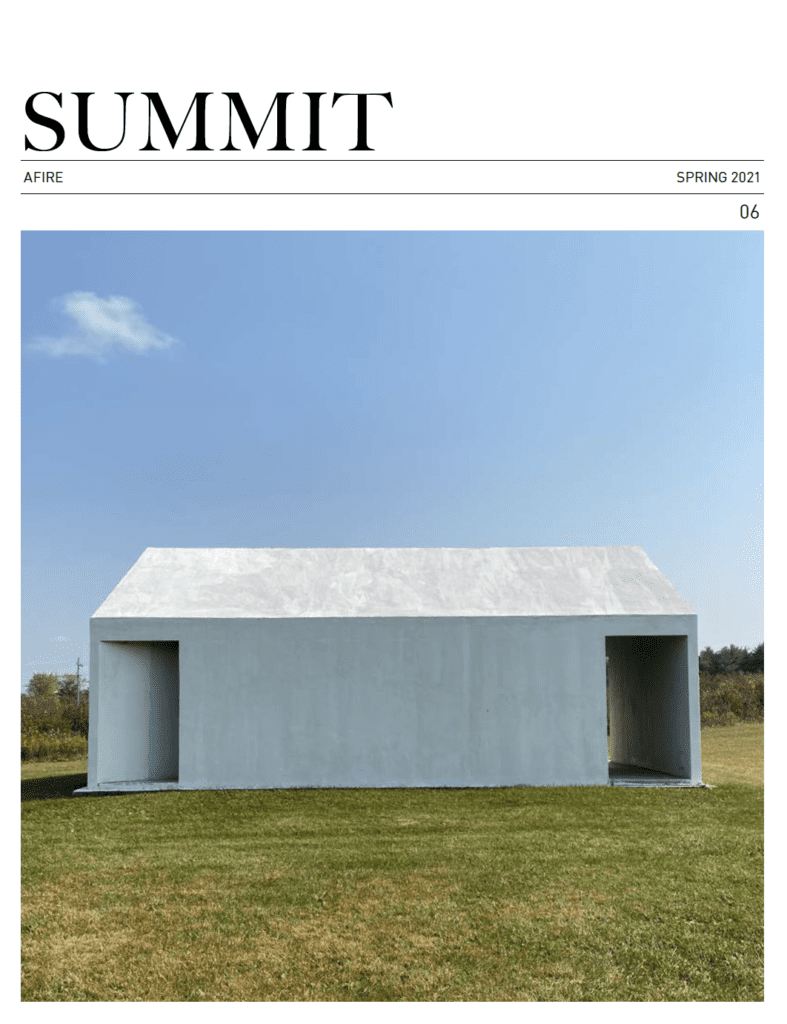 AFIRE members and other readers of Summit Journal may notice that this issue looks a bit . . . different?
That's because it is.
Since AFIRE first launched Summit—a commercial real estate journal—in 2018, each issue has grown in length, sophistication, and reach. As much of the world went virtual in 2020, and as organizations and leaders sought fresh ideas and stable communities to help guide their decisions during an unprecedented time in the world, Summit also became an increasingly important resource for thought leadership in commercial real estate investing.
This mixture of timing, relevance, and the innovative insights of AFIRE members and guest contributors allowed Summit to grow in influence over the past year, and even earned some industry accolades along the way (2020 MarCom Platinum Award, 2020 Graphic Design USA Award, 2021 AVA Digital Platinum Award).
As AFIRE seeks to continually elevate our products and programs through 2021 and beyond, we've introduced a new design style for Summit. It's simpler, cleaner, and intended to prioritize the ideas—and challenges to popular opinion—that serves AFIRE's core mission of helping one another become Better Investors, Better Leaders, and Better Global Citizens.
As a result of these changes, this issue of Summit journal is our largest issue to date, covering all sides of the real estate industry, including a look at social trends, industry outlooks, asset class analyses, business leadership and talent development ideas, development strategies, and ESG.
And for the first time ever, this issue also features two extended white papers ("Rather Than the Flood" and "Rising Pressure"), presenting original research, that will feature expanded and illuminated features at Summit's digital home, right here.
I hope you enjoy these changes and getting more involved in the dynamic conversation at the forefront of commercial real estate, institutional investing, and business leadership.
Benjamin van Loon
Communications Director, AFIRE
Editor-in-Chief, Summit
bvanloon@afire.org
+1 202 312 1405
GREAT LAKES / Tightening the Belts: How are shorthand labels like the "Sun Belt" and the "Rust Belt" shaping investment decisions? Should they?
AFIRE | Gunnar Branson and Benjamin van Loon

SOCIAL ISSUES / The Great Real Estate Reset: A data-driven initiative to remake how and what we build.
Brookings | Christopher Coes, Jennifer S. Vey, and Tracy Hadden Loh

SOCIAL ISSUES / Confronting the Myth: The events of the past year have driven businesses to confront racial inequity, but some still shy away from the challenges needed to make real progress.
Alfred Dewitt Ard Consulting | Shumeca Pickett

INDUSTRY OUTLOOK / CRE Prospects Post-COVID-19: How is commercial real estate set to perform in the post-COVID world?
Aegon Asset Management | Martha Peyton

HOSPITALITY / Time to Check In: If history is a guide, the time to invest in hotels is when things look bleak. This appears to be one of those times.
Barings Real Estate | Jim O'Shaughnessy

HOSPITALITY / Hoteling 2.0: The pandemic has impacted the hospitality, but a growing wave of non-traditional investors has shown heightened interest in the evolving industry.
JLL Hotels & Hospitality Group | Gilda Perez-Alvarado

RESIDENTIAL / Safe as Houses?: The future of residential investments is all about demographics—and the forces behind them.
American Realty Advisors | Sabrina Unger

RESIDENTIAL / Housing for Goldilocks : The pandemic highlights the advantages of single-family and appears to have accelerated migration to less dense, more affordable areas.
GTIS | Eliot Heher and Robert Sun

DATA CENTERS / Data Centers, Stage Center: Data center investments have proven resilient in periods of volatility—and they're only going to become more essential and important into the future.
Principal Real Estate Investors | Bob Wobschall

CLIMATE CHANGE (WHITE PAPER) / Rather Than the Flood: A comprehensive look at climate-induced water disasters and their potential impact on CRE in the US.
New York Life Real Estate Investors | Stewart Rubin and Dakota Firenze

LOGISTICS / Reforging the Supply Chain: The only way to deliver on the service promises of a booming logistics sector requires a complete reimagination of the supply chain.
Stockbridge | David Egan

DEBT AND LEVERAGE / Leveraging Control: Though leverage is an important part of capital funding, it's important to ask LPs if (and how) they should take control of their real estate leverage.
RCLCO Fund Advisors | William Maher and Ben Maslan

DEVELOPMENT / Recasting Risk and Return: The investment community can have an active role in economic recovery—but it will require recasting the traditional risk/return framework.
Standard REI | Shubrhra Jha

CORPORATE TRANSPARENCY ACT / Transparency Rules: Non-US-based investors face the disclosure regime of the Corporate Transparency Act. What do you need to know?
Pillsbury | Andrew Weiner

PENSIONS (WHITE PAPER) / Rising Pressures: The latest joint, in-depth report from Praedium and SitusAMC looks at rising fiscal pressures on state and local governments.
Praedium Group and SitusAMC Insights | Russell Appel, Peter Muoio, and Cory Loviglio

TALENT AND HR / Plugging the Skills Gap: Several trends are forcing change in the global commercial real estate industry, driving demand for new skills. How is the industry responding?
Sheffield Haworth | Max Shepherd

ESG / Operationalizing the Sustainability Agenda: During a time of unprecedented disruption, how should businesses approach the "new metrics" of ESG performance?
AccountAbility | Sunil A. Misser