With the case for sustainability already well-established, how can (and should) real estate continue to lead?
HOW DO WE MAKE SUSTAINABILITY REAL?
When I ask that question, the answer usually has something to do with regulatory requirements and how rating agencies are trying to make sure everyone complies with some sort of standard. As important as standards are, and despite all the progress made in the real estate industry, the full answer to the question seems to remain elusive.
Real estate has embraced environmental, social, and governance (ESG) best-practices in ways we never imagined twenty years ago, and newer buildings tend to be more efficient than they have ever been. As such, investors are starting to be measured on the sustainability of their portfolios. Armies of professionals in our industry are ensuring compliance with every new regulation, code, and measurement system. Everyone is doing their part to be more compliant—and sustainable.
And yet, no matter how many buildings are certified "green" by various standards around the world, and despite the best efforts of many organizations, only a handful of structures today could be considered close to "carbon neutral."
It's common knowledge that building operations account for 30% of global final energy consumption and 27% of total energy sector emissions annual CO2 emissions.1 The demand for new construction continues to grow with more than 8 billion people now on the planet, many of them migrating to new homes far from the worst aspects of climate change. There are a lot of new buildings to build, though the concrete and steel we use to achieve this remains an ongoing environmental challenge, and we haven't yet learned how to use alternative materials at scale. With the average world temperature already 1.1°C warmer than it was before the Industrial Revolution, we have no choice but to deliver sustainability now—we still have so much more to do.2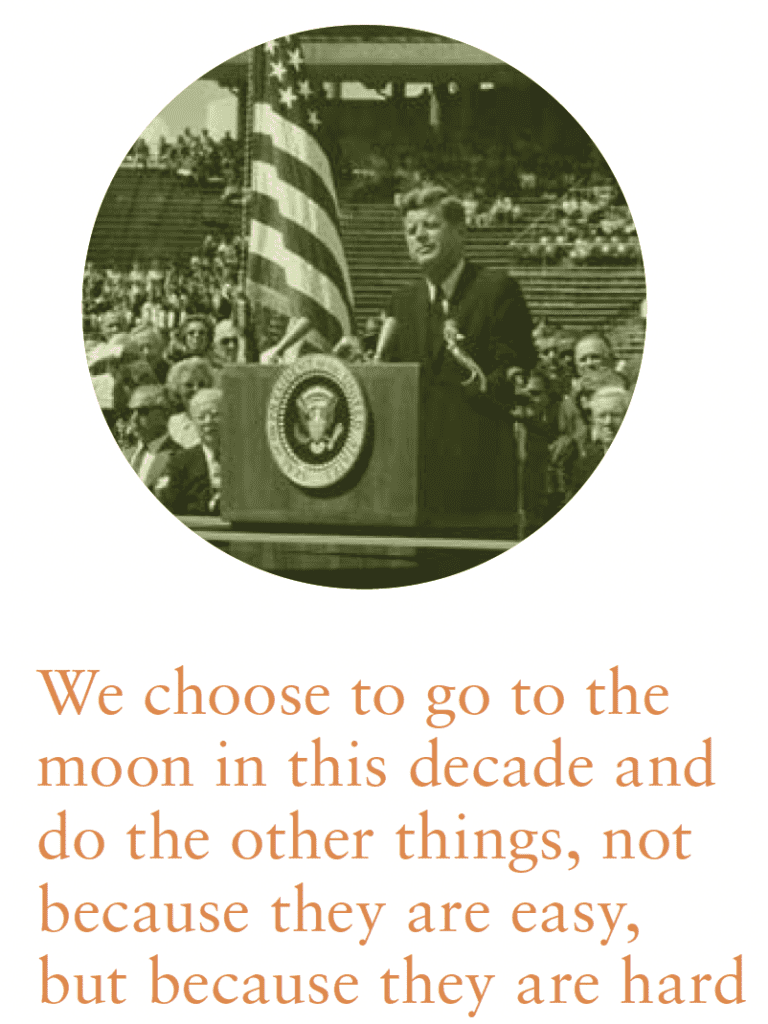 Of course, the energy buildings use comes from the electrical grid, which is supplied by a wide range of fuels, from coal fired power plants to more carbon neutral fuels such as solar, wind, and nuclear. The carbon footprint of electricity is improving, but not fast enough that building owners can just wait for electricity providers and governments to take care of the problem. At the same time, an environment of rising energy prices can further incentivize landlords and tenants on energy efficiency.
If every building built today were carbon neutral, we would still need to contend with the stuff we already have. In 2040, two-thirds of the global building stock will have already been built.3 Unless we change existing stock, the emissions required to heat, cool, and operate those buildings will still prevent us from accomplishing the climate targets set by the Paris Agreement of 2016.
Various media reports from the twenty-seventh United Nations Climate Change Conference in Egypt this past November made the imperative for change clear, but also how little time there is to change course. The entire world is affected by the negative changes of our Anthropocene era, the current geological age during which human activity has become the dominant influence on climate and environment. With everyone now impacted in some way by rising temperatures and sea levels, changes in weather patterns, and increasingly catastrophic weather events, dystopian futures once the realm of science fiction have already become our actual reality.
ASKING THE QUESTION AGAIN
To attempt to find an answer to this question at the leading edge of our industry, I recently sat down with Amy Erixon, President of Global Investment Management for Avison Young, a global commercial real estate services firm, headquartered in Toronto. Her answer was actionable and direct: "Make a carbon transition plan, now."
In addition to her work with Avison Young, where she founded the firm's global investment management practice, Amy is the chair of AFIRE's new ESG Committee. Before Avison Young, she was the CEO of IGRI, a full-service development and investment firm that built the first LEED-certified projects across Canada in the mid 2000's. She is also a founding member of the sustainability and fund governance committees of REALpac, and serves on the Ontario Board of the Nature Conservancy of Canada, the ULI Responsible Property Investing Council, and MIT's Educational Council.
When she talks about sustainability, there is very little hedging about whether it's a good idea to invest in sustainability now. Most global investors agree with her. According to a recentAFIRE Survey of Investors, 85% agree that ESG will deliver significant return on investments and 55% would even be willing to accept lower expected returns if the investment had a beneficial impact on society or environment.4 But in a constant chase for superior returns, doing anything out of our industry's orthodoxy carries risk. It therefore may seem "safer" to follow others, comply with requirements, and avoid fundamental change. But as Amy suggests, this might not be true.
Amy is adamant that investors must have a detailed plan for their portfolios that includes how to improve efficiency, reduce reliance on carbon fuels and, if necessary, exit investments that are likely to become functionally obsolete due to lack of resilience or the cost to modernize to contemporary standards. "Tenants and capital will vote with their feet," She says. In some cases, they are already starting to do so. In a time of climate change, the most sustainable buildings are the most competitive. Over the next ten years, it is difficult to believe that mere compliance with existing codes will be enough. "You better have a sustainability strategy. You will lose tenants and capital if you can't answer how you will make it happen."
TO WIN, INVESTORS MUST BECOME SUSTAINABILITY LEADERS
Looking around Toronto during my visit, I was reminded of just how much Canadian real estate is leading sustainability compared to the US, and how much we can learn from what they are doing now. But investors in Canada also have a long way to go. How should we do it? How can we make a meaningful start right now?
Amy had a suggestion:
"Everyone needs to begin assessing their portfolio right now. Know exactly how well each building is doing when it comes to sustainability then divide everything into three buckets. The first bucket is your low hanging fruit; the properties that need the least amount of work to become sustainability leaders. The second bucket is the assets that require meaningful capital expenditures such as new roofs or HVAC, double or triple pane windows, heat recovery air exchange systems. Here in Toronto deep lake cooling and district heating are options, and in many parts of the US it might include on-site solar or even just solar domestic water. Mid and high-rises are harder for renewables, but with a little luck we will have commercially viable solar glass systems in the near future. There are a lot of options and one has to assess both asset by asset and at the portfolio level. For example, you can purchase renewable source energy, or even energy credits. Those are pretty cheap right now but in the land rush to improve portfolio performance they will get very expensive fairly soon. The third bucket includes the most difficult assets; those that require answers to the tough question, 'is asset likely to ever be sustainable?'"
It's one thing for someone to promise zero carbon in a few decades, it's quite another to deliver. It isn't easy or cheap. Investors must engage in a difficult self-assessment, not only to meet expectations, but to exceed them. And then they need to act accordingly—even if it is expensive, even if it is hard.
Of course, real estate investing is intrinsically difficult to do. Predicting how a building, a neighborhood, or a city will perform over ten years is remarkably complicated and uncertain. It's challenging to aggregate capital; build or acquire assets and lease those assets. To add additional significant change to the mix is an anathema to anyone that tries to deliver consistent risk-adjusted returns. And yet, many times throughout the history of real estate, investors have succeeded in doing just that.
Sixty years ago, the US was set on a course to go to the moon before the end of the decade by then-President John F. Kennedy. Many expressed reasons not to even try. It was unproven what the return on investment might be. New technologies needed to be invented. Many thought it was impossible. The president, however laid out his argument for going to the moon with words that resonate every time I hear them:
"We choose to go to the moon in this decade and do the other things, not because they are easy, but because they are hard, because that goal will serve to organize and measure the best of our energies and skills, because that challenge is one that we are willing to accept, one we are unwilling to postpone, and one which we intend to win, and the others, too."5
I recommend that everyone listen to his entire speech, especially when facing the tremendous challenge of climate change. His argument to lean into the difficulty, to make the seemingly impossible possible, worked. We went to the moon and expanded what human beings were capable of in so many ways.
I suspect that human beings will survive the challenge of climate change, not because it is easy, but because it is hard.
In the spirt of AFIRE's core mission—to help each other become better investors, better leaders, and better global citizens—I hope that my colleagues in real estate will lead instead of follow on the path to sustainability.
—
ABOUT THE AUTHOR
Gunnar Branson is the CEO of AFIRE and the publisher of Summit Journal.
—
NOTES
1. "Buildings Tracking Report: September 2022." IEA. Accessed December 7, 2022. iea.org/reports/buildings.
2. "Climate Change 2021: The Physical Science Basis." Intergovernmental Panel on Climate Change. Accessed December 7, 2022. ipcc.ch/report/ar6/wg1/.
3. "Energy Technology Perspectives." IEA, September 1, 2020. iea.org/topics/energy-technology-perspectives.
4. Branson, Gunnar, and Benjamin van Loon. "Marching Backwards into the Future." AFIRE, May 2, 2022. afire.org/summit/marchingbackwards/.
5. "John F. Kennedy Speech." Rice University. Accessed December 7, 2022. rice.edu/jfk-speech.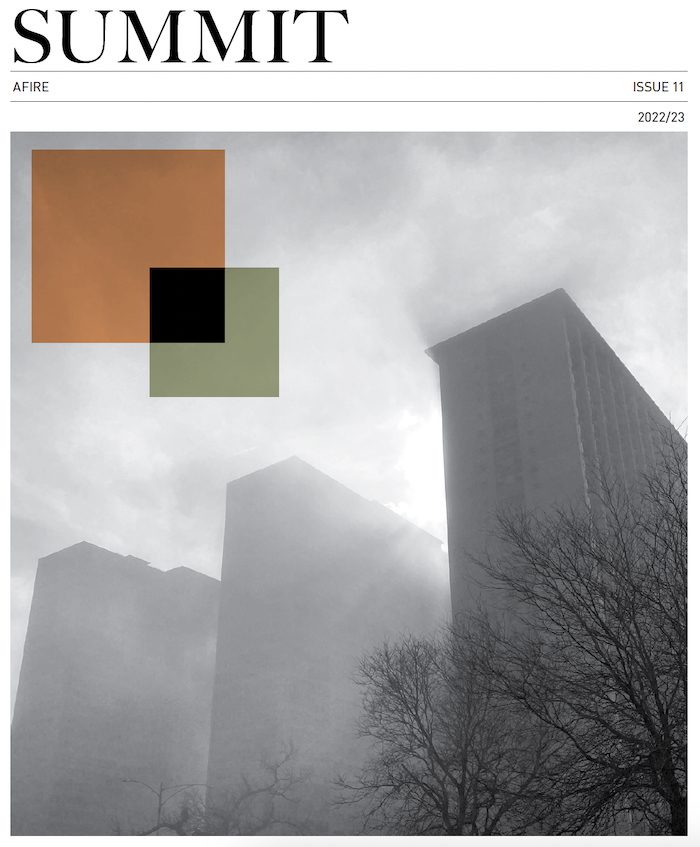 With the case for sustainability already well-established, how can (and should) real estate continue to lead?
Gunnar Branson | AFIRE
In addition to offering inflation protection and lower volatility, real estate also offers something that other asset classes can't: the opportunity to invest in tangible, positive change.
Shane Taylor | CBRE Investment Management
The future path of long-term interest rates in the US and why it matters.
Alexis Crow, PhD | PwC
Amidst myriad global economic and geopolitical uncertainties, US commercial real estate has an even greater challenge ahead: demographics.
Martha S. Peyton and Caitlin Ritter | Aegon Asset Management
The sooner we can recognize that values have come down collectively—even beyond the office sector—the sooner we can move forward to capitalizing on new opportunities.
Dags Chen, CFA | Barings Real Estate
Even as the US office sector has lagged other property types, there could be an important (and valuable) difference of office performance based on property age and market.
William Maher and Scot Bommarito | RCLCO
Workers spending less time in the office post-pandemic may seem negative for the office sector, but a four-day workweek can be a boon for some office property owners.
Kevin Fagan, Xiaodi Li, and Natalie Ambrosio Preudhomme | Moody's
A close-in look at twenty major US metros and thousands of properties shows how the overall impact of rising expense loads have narrowed NOI margins. Investors should take note.
Gleb Nechayev, CRE and Webster Hughes, PhD | Berkshire Residential Investments
In the wake of the Great FinancialCrisis, certain metros in the Sand States suffered disproportionally. It may not be as bad this time.
Stewart Rubin and Dakota Firenze | New York Life Real Estate Investors
Not all storms are the same, and some are so tragic that they force a moment of universal recalibration. Hurricane Ian was one of those storms—but what does that mean for real estate?
Rajeev Ranade and Owen Woolcock | Climate Core Capital
The Asia-Pacific region is already home to some of the world's largest economies and now set to lead global economic growth. What's moving the needle now for the APAC region?
Simon Treacy and Yu Jin Ow | CapitaLand Investment
For e-commerce property investors, the past decade was outstanding, but even as market dynamics are slowing industrial's momentum, market fundamentals remain sound.
Mehta Randhawa | JLL
---
---

THIS ISSUE OF SUMMIT JOURNAL IS PROUDLY SUPPORTED BY
Our focus on delivering results is driven by our values, entrepreneurial spirit and our clients' diverse needs. Together, our team specializes in holistic real assets solutions within and across five real assets investment categories, with a distinct approach to driving performance and long-term value.
CBRE Investment Management is a leading global real assets investment management firm with $143.9 billion in assets under management as of September 30, 2022, operating in more than 30 offices and 20 countries around the world. Through its investor-operator culture, the firm seeks to deliver sustainable investment solutions across real assets categories, geographies, risk profiles and execution formats so that its clients, people and communities thrive.
CBRE Investment Management is an independently operated affiliate of CBRE Group, Inc. (NYSE:CBRE), the world's largest commercial real estate services and investment firm (based on 2021 revenue). CBRE has more than 105,000 employees (excluding Turner & Townsend employees) serving clients in more than 100 countries. CBRE Investment Management harnesses CBRE's data and market insights, investment sourcing and other resources for the benefit of its clients. For more information, please visit cbreim.com.